Rod Stewart's son Liam announces baby news and mum Rachel Hunter has best reaction
18 January 2023, 10:57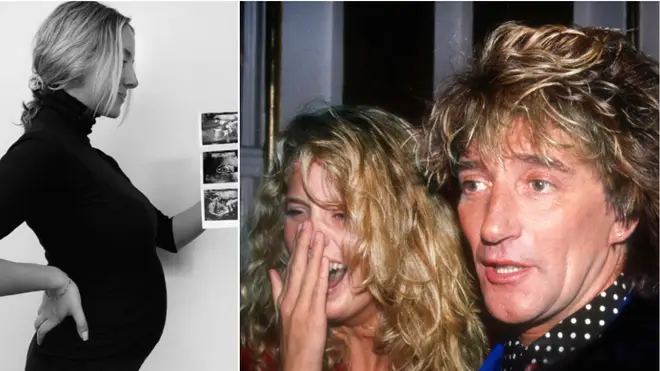 Sir Rod Stewart is set to become a grandfather for the third time as his son Liam announces surprise baby news.
Just weeks after Rod Stewart announced he was to welcome his second grandchild by daughter Ruby, a third grandchild is on the way!
The singer's son Liam, with ex-wife Rachel Hunter has revealed he is to welcome his first child with partner, Nicole Ann, with a beautiful video posted to his Instagram page.
The footage shows the pair having their first sonogram and even having a gender reveal next to their Christmas tree, alongside caption: "Mom + Dad | Baby Boy joins us in May."
But if the 28-year-old hockey player was ecstatic to share the news, his supermodel mum was even more overjoyed, writing a hilarious – and flustered – message on her son's post.
"Love you guys so exciteeddd the best Mum and Dad ever !!! I can't wait !! finally I get to tell everyone," she said, adding: "Didn't have my glasses on and put up the wrong heart !!! ❤️❤️❤️❤️❤️."
Liam's pregnant sister Ruby Stewart, 35, wrote: "(Ugly crying) love you guys so happy for you two❤️," while sister Renee, 30, said: "Love you guys ❤️✨."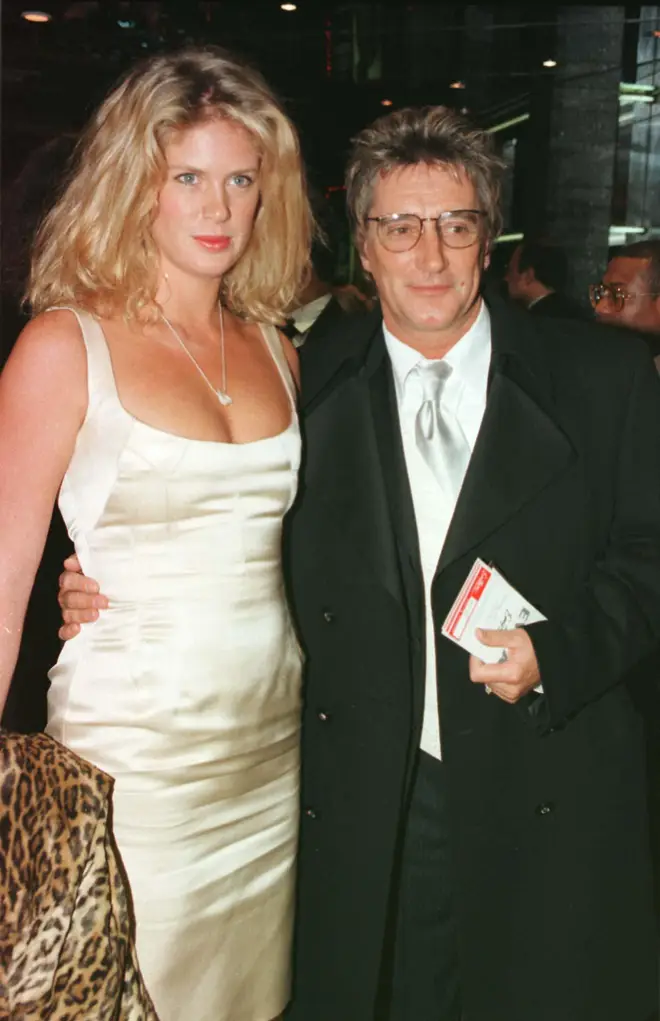 Rod's eldest child Kimberly Stewart, 43, wrote: "The best. Love you both," and Rod's wife Penny Lancaster excitedly added: "Beautiful, I can't help watching it over and over again."
Sir Rod Stewart has a total of eight children and has been married three times.
The singer had two children with his first wife Alana - Kimberly Stewart in 1979 and Sean Stewart in 1980. Kimberly is now a fashion designer, socialite and model, and has a child (Delilah, Rod's first grandchild) with actor Benicio del Toro. Sean is best known for being a reality TV star.
Rod then had a child with model Kelly Emberg, whom he was with from 1983 to 1990. Ruby Stewart was born in 1987, and is a fashion model and singer.
Rod Stewart sings 'Ooh La La' with daughter on Instagram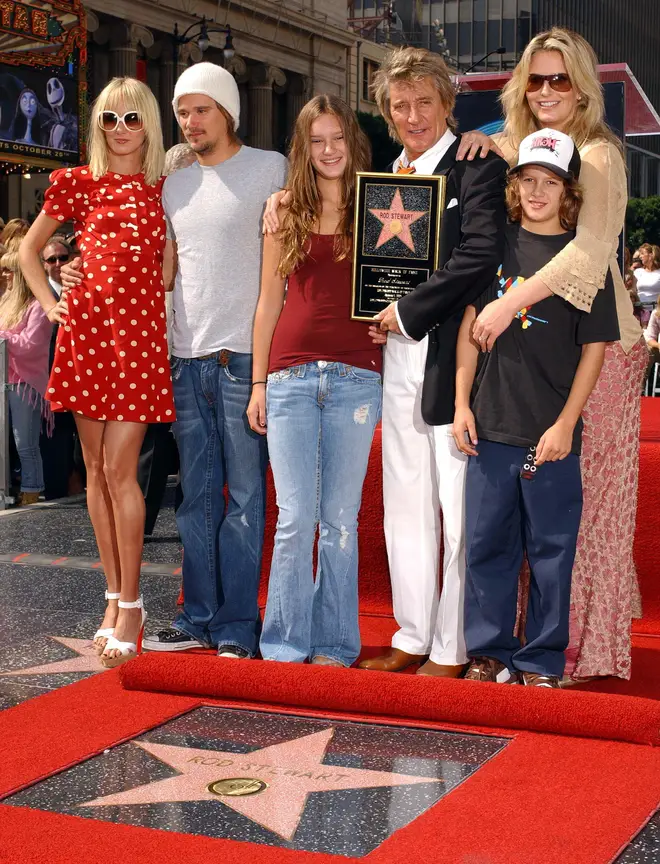 He had two children with second wife Rachel - Renée Stewart in 1992 and Liam Stewart in 1994. Liam played major junior ice hockey with the Spokane Chiefs and currently plays for the team Milton Keynes Lightening.
Rod also has two children with wife Penny - Alastair Stewart in 2005 and Aiden Stewart in 2011.