Sting is reworking his classic hits for new 'My Songs' album - listen to two new tracks
1 April 2019, 15:35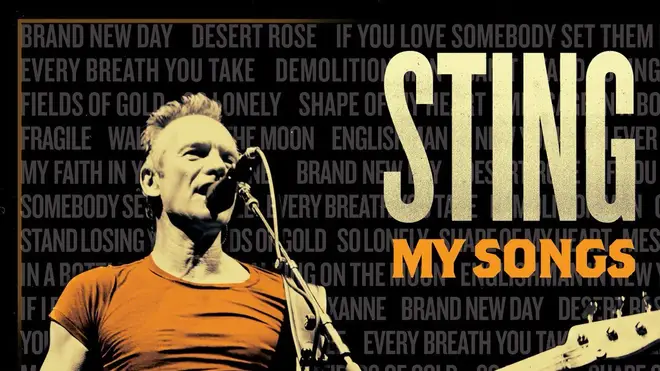 Sting has unveiled new versions of three of his classic songs ahead of his upcoming album My Songs.
My Songs is released on May 24, and it sees Sting interpreting songs from across his career, both as a solo artist and a member of The Police.
The three tracks he has released so far are: a new take on 'Demolition Man', where he turns the reggae tune by The Police into heavy rock song, plus updates of 'Desert Rose' and 'Brand New Day'.
Listen to two of the new songs below:
Sting - Desert Rose (Audio)
Sting - Demolition Man (Audio)
Sting previously said that the idea came to him after reworking his song 'Brand New Day', telling Billboard: "I'm constantly tinkering and I'm always wanting to make the songs as contemporary as they can possible be, because I think they are good songs.
"Sometimes songs are identified by the technology they were recorded with – recording techniques, the sound of synthesizers or the drum sound. They all date a song, so we just want to re-contemporize the stuff."
He also said that the new album uses both old and new recordings, with arrangements based on how the songs had evolved at live performances over the years.
"My voice has more interesting overtones than it did when I was 25," he said. "It's a less pure sound, but I think it has this richness to it. The songs change every night when I sing them, and I'm always hearing something I haven't actually discovered there. It's discovery within that repetition too."
Sting's most recent album was a collaboration with reggae legend Shaggy.
The full tracklisting is:
1. Brand New Day
2. Desert Rose
3. If You Love Somebody Set Them Free
4. Every Breath You Take
5. Demolition Man
6. Can't Stand Losing You
7. Fields of Gold
8. So Lonely
9. Shape of My Heart
10. Message in a Bottle
11. Fragile
12. Walking on the Moon
13. Englishman in New York
14. If I Ever Lose My Faith in You
15. Roxanne (Live)