UK weather: People are warned to 'stay out of the sun' this week after heatwave alert
23 July 2018, 10:17 | Updated: 23 July 2018, 10:19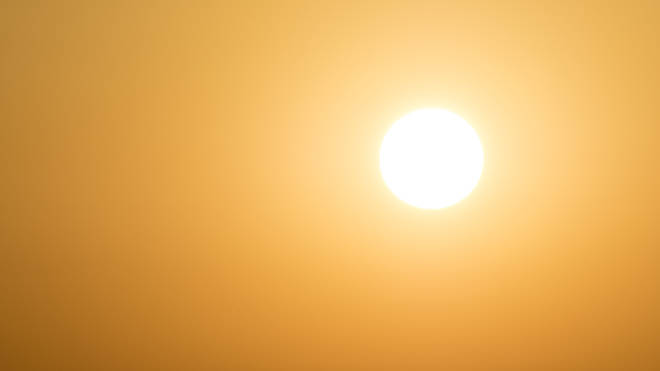 Is it winter yet?
The Met Office has warned people to stay out of the sun between now and Friday, as an amber heatwave alert has been issued.
The warning is in place from now (July 23) until 9am on Friday (July 27) for some parts of England, as temperatures are expected to keep rising.
The official guidance is to "stay out of the sun", and keep your home as cool as possible. This includes shading windows and shutting them during the day.
An amber heatwave action is only announced when the Met Office states that threshold temperatures for one or more regions have been hit for one day and the following night, and if the forecast for the next day has a greater than 90% chance that the day threshold temperature will also be met.
The Met Office predicts there will be "hot and humid" air for the east and southeast of England, as well as long periods of sunshine ranging from "very warm" in West and East Midlands, to "hot and humid" and "very hot" in east and southeastern areas of England.
There will also be "very warm and muggy overnight conditions", and people have been advised to open windows at night.
UK residents are being advised to stay out of the sun during the hottest time periods, which are usually 11am to 3pm, as well as wearing sunscreen and staying hydrated.