Shay Mooney of Dan + Shay and wife Hannah Billingsley announce birth of second son
25 February 2020, 16:44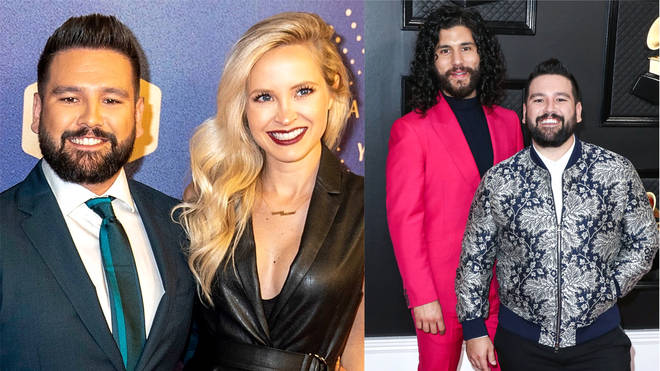 Shay Mooney of Dan + Shay and his wife Hannah Billingsley have announced the birth of their second child, a baby boy.
Shay and Hannah welcomed son Ames Alexander on February 21, with the father-of-two sharing the news on his social media.
The country star wrote: "Ames Alexander, welcome to the Mooney family. Asher has been so excited to meet you, 'baby brover'.
"You are already so loved. I'm so proud to be your dad. And you have have the best momma on planet earth.
"Yesterday, Asher asked Hannah when baby brother's mum was gonna come pick him up and take him to his house...so we might be in for a slight rude awakening. Thank you for all the prayers and well wishes."
Hannah also posted about the birth on her own social media.
Hannah wrote: "Welcome to our lives, Ames Alexander. The world is already a brighter place because you're in it!
"Oh, how your daddy and I have prayed over your precious life. I can't believe God chose us to love you forever, but I'm sure glad He did. Now, let the adventures begin!"
Shay and Hannah married in 2017, with baby Ames joining his older brother Asher, three.