The Band Perry's Kimberly Perry releases emotional sequel to 'If I Die Young'
5 June 2023, 16:15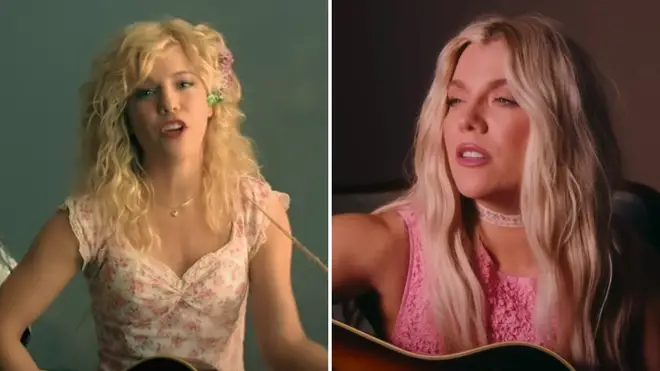 The Band Perry's most-famous song is one of the most heart-wrenching country ballads of all time.
Released in 2010 as the second single from their self-titled debut album, The Band Perry's track 'If I Die Young' was a poignant ballad about thinking ahead to one's premature death.
The song is about the tragedy of dying young ("The sharp knife of a short life"), as Kimberly describes how she never got to experience a full life or romance, love and worrying about how her loved ones will miss her when she's gone.
Kimberly Perry wrote the song, and it ended up winning several awards and topped the country charts in America.
She was aged 25 at the time, and fast forward 13 years later and she has now released a sequel to the song, 'If I Die Young Pt. 2'.
Kimberly Perry - If I Die Young Pt. 2 (The Vibe Film)
The sequel came about when AMR Songs acquired pieces from Kimberly's songwriting catalogue, and its CEO Tamara Conniff asked her about the origins of 'If I Die Young'. She then asked if Kimberly had ever considered writing a follow-up about the song's protagonist, assuming that the premature death never came.
"It was like this lightning-bolt moment for me," Perry told Billboard. "But it was equally terrifying, so I procrastinated for a solid four months before even beginning to think about what that might look like."
She wrote the follow-up with Jimmy Robbins ('The Bones') and Nicolle Galyon ('Tequila').
The Band Perry - If I Die Young
The trio decided that the song had to keep most of the original's famous chorus. And thus, the melody is the same but the line they changed was the ending: "Well, I've had just enough time" became "Now I know there's no such thing as enough time."
However, the song has a new melody for the verses, as well as a new chord progression in the bridge. It now centres on a woman no longer thinking about her own death, but instead thinking about how her mother's passing would affect her.
The song is Kimberly's debut solo single, and a full album is expected next.