LeAnn Rimes interview: Country legend reflects on first record deal aged 11 - "I thought it was normal"
10 November 2023, 09:00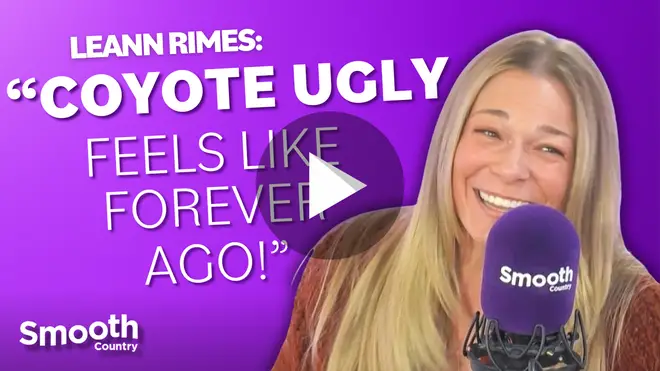 LeAnn Rimes is without doubt one of the greatest country music stars of her generation, if not of all time.
It's amazing to think that after all her success, LeAnn Rimes is still only 41 years old. It's easy to forget that she burst onto the scene at such a young age, with her first album Blue being released aged just 13.
LeAnn has had a fantastic couple of years, with her latest album God's Work receiving excellent reviews, alongside recent singles including 'Spaceship' and 'Innocent'.
She's back in the UK in 2024 after six years away, with an epic show planned at London's O2 Arena.
To celebrate the announcement, LeAnn caught up with Smooth Country's Eamonn Kelly to hear more about the show, and her career as a whole.
In the interview, LeAnn also opens up about what it was like performing at such a young age, as well as her iconic hits 'How Do I Live' and 'Can't Fight the Moonlight'.
She speaks of how 'How Do I Live' was first turned down by producers of the Con Air film before Trisha Yearwood's version was selected instead. However, LeAnn's version would go on to become a bigger success around the world.
LeAnn Rimes - How Do I Live (Live at MPTF's "Night Before" Oscars Party)
LeAnn also reveals what it was like to perform with Elton John and Stevie Nicks, and who her dream duet partner would be.
On 'How Do I Live', LeAnn said: "So Diane Warren, who wrote that song, I was actually in a restaurant, and Diane came up to me and said, 'I have the song'. I ended up back up at her studio that night and recorded these three demos, and she was trying to pitch that song, or she had pitched it for Con Air.
"They turned it down, and then she had me record it that night and sent it to Jerry Bruckheimer with my voice on it. And then they were like, 'we want to use the song'.
"And then, of course, my version didn't end up in the film. No harm, no foul! It became huge. It was one of those things that just, it worked out the way it was supposed to."
Reflecting on her career starting at a young age, she said: "I started on stage when I was five, and my dad told me that I won my first dance competition at five, and I told him that's what I wanted to do, and so he took me seriously.
"And by the time I got my record deal when I was 11, I've been working toward that for several years, so I thought, 'this is just normal'.
"And then I have two stepsons that are now 20 and 16, but they were two and six when they were first in my life. And I remember when the oldest hit 11, and I looked at him, I was like, 'oh, my God, I signed my record deal at your age'.
"He was not prepared for anything remotely close to that. And so I think it was just then did I realise how different my life had unfolded?"