Luke Combs announces new album 'Gettin' Old' as sequel to last year's 'Growin' Up'
26 January 2023, 15:29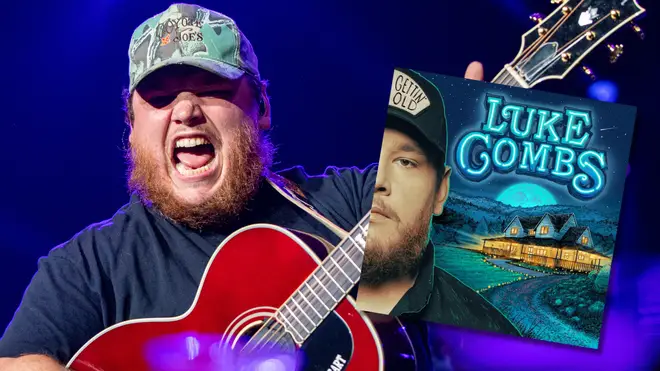 Luke Combs is a busy boy, and he's already back with a new album.
Last year saw country star Luke Combs release Growin' Up to great acclaim, his third studio album.
He's already back with a sequel album of sorts. Gettin' Old will be released on March 24, less than a year since his last album.
The album's cover is a mirrored image of the previous album's cover, but with 'Gettin' Old' written on his cap instead of the previous title.
The album will feature the lead single 'Growin' Up and Gettin' Old', which will be debuted tomorrow (January 27).
Writing on social media, Luke said: "This album is about the stage of life I'm in right now. One that I'm sure a lot of us are in, have been through, or will go through.
"It's about coming of age, loving where life is but missing how it used to be, continuing to fall for the one you love and loving them no matter what, living in the moment but still wondering how much time you have left, family, friends, being thankful, and leaving a legacy.
"Me and so many others have poured their hearts and souls into this record and I hope you love it as much as we do."
Last year's album featured the hit country singles 'Doin' This' and 'The Kind of Love We Make'.
The album was released in the same week that Luke and wife Nicole welcomed their son Tex.