Michael Ray, Tenille Townes, The Cadillac Three and Twinnie to perform virtual Royal Albert Hall gig
16 July 2020, 17:26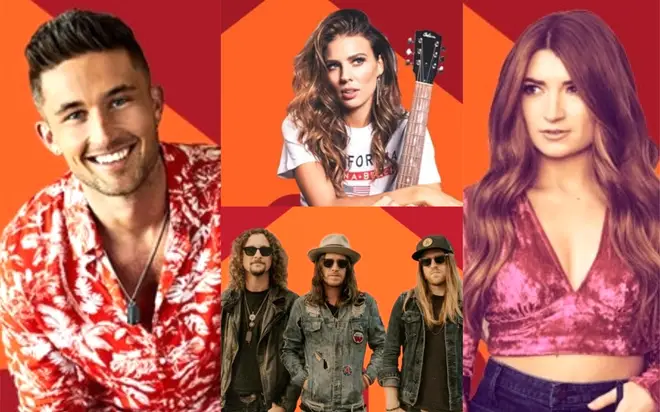 Michael Ray, Tenille Townes, The Cadillac Three and Twinnie are all set to perform a virtual concert this weekend at the Royal Albert Hall for Nashville Meets London.
The session will be broadcast online as the country music stars deliver some exclusive home sets as part of the Royal Albert Home series.
For this special online concert, they'll be presenting Nashville band The Cadillac Three, American country music singer Michael Ray, Canadian singer-songwriter Tenille Townes, and Yorkshire-native, Twinnie.
The live-stream will be available to watch for free but there is an option to donate in order to raise funds for the Royal Albert Hall.
Beginning at 7.30pm, the first act to perform will be Twinnie, giving new renditions from her debut LP Hollywood Gypsy.
Her set will be followed with a showcase from Michael, followed by Tenille, and then closed by The Cadillac Three who will perform a selection of their biggest releases.
Tenille Townes - Come as You Are (Official Video)
Here are the broadcast timings:
Twinnie: 7.32pm
Michael Ray: 7.56pm
Tenille Townes: 8.17pm
The Cadillac Three: 8.50pm
Michael Ray - "Her World Or Mine" (Official Music Video)
Speaking about the ongoing virtual Royal Albert Home series, the venue's artistic director Lucy Noble said: "This series has spotlighted an incredible collection of world-class talents working in an extraordinary array of genres.
"Since we launched on April 9, we've featured everything from Baxter Dury to Bach cello suites, from spoken word to homegrown soul.
"Now we're absolutely delighted to announce the first country music concert as part of Royal Albert Home, showcasing four fantastic acts who'll bring a little bit of Nashville into your living room.
"The line-up illustrates just how exciting and eclectic the world of country is right now, and we can't wait to share this show with you."