Thomas Rhett reveals how Ed Sheeran inspired his huge hit 'Die a Happy Man'
16 October 2023, 14:19
Thomas Rhett has scored many hits throughout his career already.
So many hits in fact, that the country superstar has just released his 20 Number Ones compilation, featuring his biggest chart-toppers so far.
One such track is the gorgeous ballad 'Die a Happy Man'. The 2014 love song gave Thomas his first number one hit, and it remains one of his best-loved songs.
Speaking to Smooth Country's Eamonn Kelly, Thomas revealed that it was another love song by British singer-songwriter Ed Sheeran that helped pave the way for his hit.
"To give you a long story short, I remember Ed Sheeran had just put out his record, and when I heard 'Thinking Out Loud', I was like, it's one of the greatest songs I've ever heard in my life.
"I was like, I haven't ever written a real love song, so if it hadn't been for me hearing that song, I don't know that I would have been inspired to write that song.
Thomas Rhett - Die A Happy Man
"And I remember being in a parking lot in Arkansas with two guys that I had never written with, who were both pop writers from LA. They came on the road with me for the weekend, and we woke up at, like 11am that day, wrote 'Die a Happy Man'.
"We all thought, man, that's a cool song. And I ended up playing it the same night acoustic that we wrote the song. And I remember watching people's faces in the crowd light up."
Thomas - who wrote the song about his wife Lauren - added: "And I remember being like, might have something really special here. And so I sent it to my wife and I sent it to my label, and everybody was like, we think this is a career song for you.
"As a songwriter, you write so many things that you're like, this is a smash. This is a smash. And it usually is the unlikely culprit that it becomes, like, the big hit.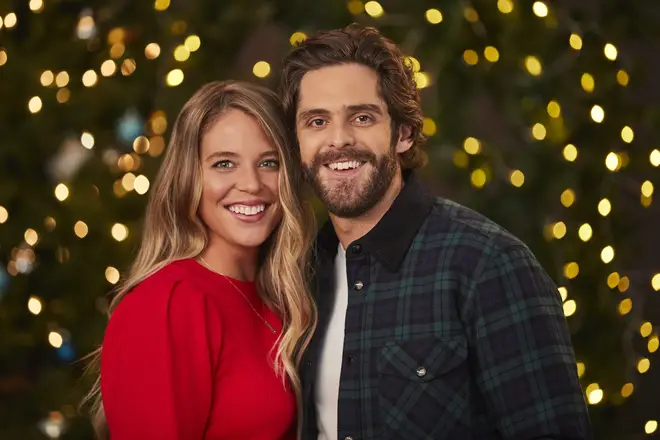 "And that was 'Die a Happy Man'. For me. I thought it was a good song. I didn't know that it was a hit. And I remember the day we put it out, it went straight to number one on iTunes.
"A bunch of radio stations started adding it out of the box, and then it sat at number one for six weeks when it made its way up the chart. And that became a song, like an identity song. A song that will be in 40 years, I think, still what people remember that Thomas Rhett guy that had that song about his wife.
"I think that'll be forever a career song of mine. And, yeah, very grateful for that one."