The Great British Bake Off is already facing fix claims over Manon's baking skills
29 August 2018, 11:11
The Great British Bake Off has only been back for one episode, and it's already facing a scandal as big as bingate.
Channel 4 bosses have denied allegations from some fans that one contestant has an unfair advantage over others.
This week's 'Star Baker' Manon Legreve has already appeared on TV as a contestant on James Martin's The Box a few years ago.
The Box was similar to Ready Steady Cook, and involved contestants cooking a dish of their choice using a box full of limited ingredients.
"We are fully aware that Manon appeared in one episode of The Box and this does not affect her eligibility to take part in The Great British Bake Off," a spokesperson said.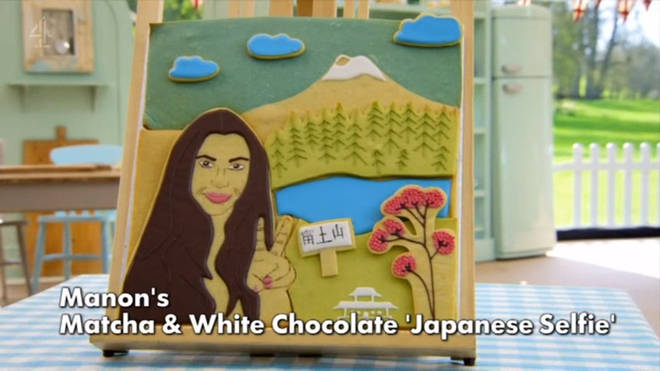 Either way, Manon's biscuit skills saw her being crowned the best baker of the week by judges Paul Hollywood and Prue Leith.
She particularly impressed with her hazelnut and chocolate regional-themed biscuit, and creating a stunning 3D biscuit selfie.