Bake Off presenter Sandi Toksvig bravely steps in to bake as celebrity pulls out
20 March 2019, 11:51 | Updated: 20 March 2019, 12:49
A presenter became a baker for the first time in Bake Off history this week when Sandi Toksvig filled in for a celebrity no-show.
Sandi, who is presenting this year's The Great Celebrity Bake Off series raising money for Stand Up For Cancer, stepped in when rapper Big Narstie fell sick on the second day of filming.
The episode, which aired on Tuesday (March 19), showed all four celebrity contestants - comedian Johnny Vegas, Big Narstie, Olympian Katarina Johnson-Thompson and politician Jess Phillips.
However at the start of the second day of the show Noel Fielding made an unusual announcement:
"There's been a development overnight," Noel told them.
"Unfortunately, Big Narstie can't be with us today as he's a little bit unwell, but he will be replaced by another baker. It's a seamless swap, don't worry."
Referring to her as "Little Narstie", Sandi then bravely stepped forwards to compete with the other celebrity contestants in the Showstopper round - to bake a 'self-portrait' cake.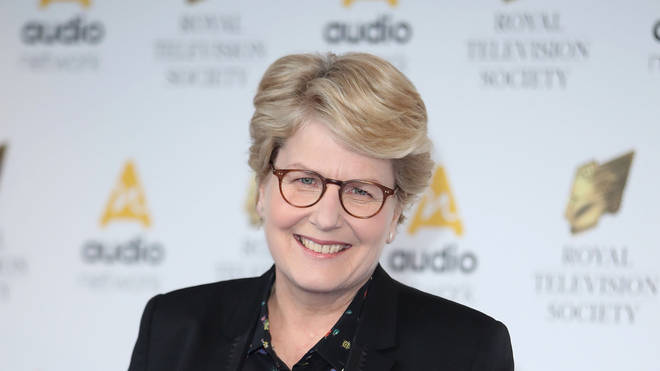 As Sandi had no time to prepare, the judges graciously gave her a sponge cake recipe to follow, however Sandi wasn't confident in her baking abilities: "I haven't cooked a sponge since domestic science O-level," she quipped.
But she needn't have worried. Sandi's 'self-portrait cake' - baked in the shape of her hiding behind a wall - was well received by her fellow judges.
"It's a well thought-through and well-baked cake," said Paul Hollywood, giving Sandi his famous Hollywood handshake, while Pru Leith nodded: "I agree".
Although Sandi wasn't eligible for Star Baker as she hadn't competed in the previous three rounds of the show, she did throughly enjoy her experience: "The thing that I really learnt today was to throw yourselves into it," she said.
"Give it a go, raise some money for Stand Up to Cancer and you have a lovely end product as well."
We couldn't agree more, Sandi!