Bill Murray returns to Groundhog Day in amazing nostalgic advert
3 February 2020, 13:01
You'd think after spending what felt like an eternity in Groundhog Day, that Bill Murray would stay well clear of Punxsutawney. But he's back!
Bill Murray reprised his role from 1993 classic Groundhog Day in a special Super Bowl commercial on Sunday (February 2).
Much like the original film, Murray's character Phil Connors wakes up every morning trapped in the same day, playing itself on a loop.
In the advert, he even runs into Ned Ryerson (Stephen Tobolowski) and Buster Green (Brian Doyle-Murray, Bill's brother), played by the same actors from the original movie.
Watch the advert in full above.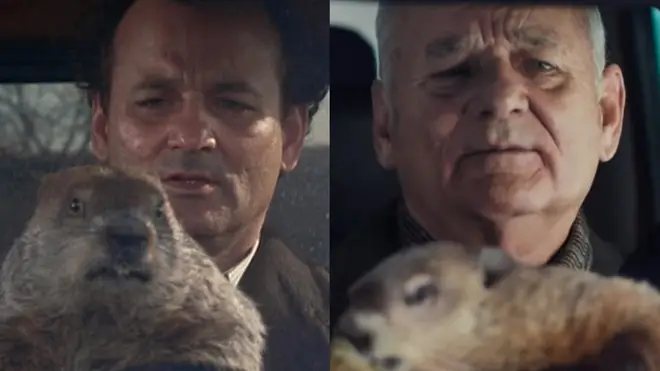 Phil also kidnaps the groundhog like in the movie, but this time enjoys a fun day out with the cute critter in his shiny new Jeep.
He even finds time to actually enjoy the classic '60s tune 'I Got You Babe' by Sonny & Cher, despite hearing every single day.
The classic movie won the BAFTA Award for Best Original Screenplay in 1994, and is still a fan favourite nearly 30 years later.