Brendan Cole facts: Dancer's age, wife, children, height, career and more revealed
14 January 2022, 13:58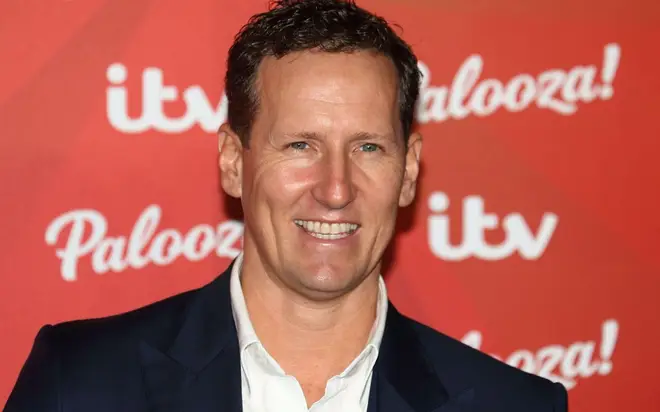 Dancing On Ice is returning to our screens in 2022 and there's a new line-up of all-stars preparing to take to the ice, including Brendan Cole.
Dancing On Ice is coming back and while we anticipate its return in January 2022, there's a huge new line-up of celebrities.
Professional dancer Brendan Cole is one of the contestants for Dancing On Ice 2022 - so, here's everything you need to know.
Who is Brendan Cole?

Brendan Cole is a professional ballroom dancer and while he may have impressive footwork - will it transfer over to the ice?

Brendan is best known for his work as a professional dancer on the entertainment show Strictly Come Dancing.

Speaking of Dancing On Ice, Brendan mentioned that he's a "fairly confident" person and thinks he'll be "good" on the ice.

"I've known I'd be doing the show for quite some time and I want to get started, I'm so excited to be on the show," he said.

Brendan continued: "I've had one go. I'm a fairly confident person and I like to think I'm going to be good at what I put my hand to or my feet to."

Explaining further, Brendan said that he was "a bit wobbly" when he first headed out on the ice - he underestimated how challenging it would be.

"I've got time to learn. I'm just going to embrace the whole experience and I'm very excited to get started," he added.

Brendan also mentioned that being part of Dancing On Ice is a huge moment for him after his work as a live performer suffered amid the pandemic.

How old is Brendan Cole?

Brendan Cole was born on April 23, 1976, in Christchurch, New Zealand. He moved to the UK when he was aged 18.

He celebrated his 45th birthday in 2021.

Is Brendan Cole married and does he have any children?

Brendan Cole is married to model and lifestyle influencer Zoe Cole (née Hobbs). The couple tied the knot in 2010 and celebrated 11 years of marriage earlier this year.

Brendan and Zoe keep their family life relatively private - they have two children together, one girl named Aurèlia and one boy named Dante.

How tall is Brendan Cole?

Brendan Cole is thought to stand at around 5 foot 11 inches.