Britain's Got Talent is back: Everything you need to know about the 2019 series
19 March 2019, 16:25 | Updated: 26 March 2019, 11:58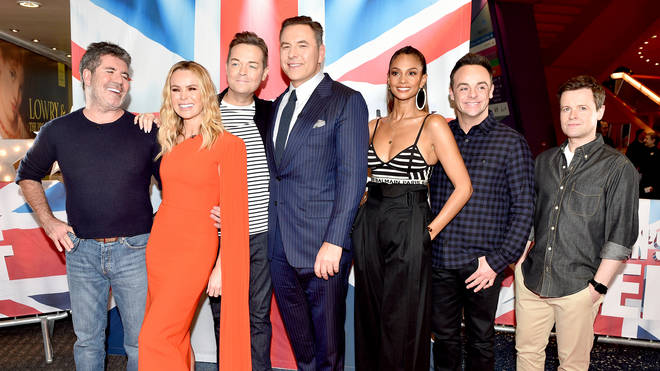 The 13th series of Britain's Got Talent is back with more wonderful (and weird) acts from across the UK competing to perform at the 2019 Royal Variety Show.
The award-winning show - whose previous winners include Susan Boyle, Diversity and Paul Potts - is set to be bigger than ever, with 10million viewers tuning in to watch 2018's final.
Read on to find out all you need to know about 2019's Britain's Got Talent including how to get tickets, when the TV show is on and who are this year's judges.
When does Britain's Got Talent 2019 start?

The official start date of Britain's Got Talent is expected on Saturday, April 6.

David Walliams first confirmed the news on Instagram, saying: "I have no idea what I am pointing at but @bgt is back on @itv on Saturday 6th of April."

However, he later edited the post to read simply "back soon".

Are Ant and Dec going to present Britain's Got Talent 2019?

Yes, after taking a break from presenting since April last year, Ant McPartlin will be back hosting Britain's Got Talent in 2019 alongside his showbiz partner Declan Donnelly.

On January 18 Dec welcomed Ant back onto the stage during the live auditions and it was an emotional moment for all.

"We've got the judges back, the golden buzzer is back, and someone else is back. My co-host for the series, would you please welcome... Mr Ant McPartlin," Dec announced.

Stepping onto the stage, Ant said: "Hello everyone. Oh god, I'm really really emotional now. I've missed you all.

"As for you [pointing at Dec], I've missed you. Thank you very much, what a warm welcome.

"What a great show to come back to, I'm thrilled, I'm over the moon. Shall we move on before I cry?"

Is there a Britain's Got Talent trailer?

Yes! The Britain's Got Talent 2019 trailer was released by ITV on March 8 and features David Walliams, Amanda Holden, Simon Cowell, Alesha Dixon and hosts Ant and Dec as you've never seen them before.

Click on the video above to see the trailer in all its glory...

Who are the Britain's Got Talent judges?

Britain's Got Talent - London Auditions. Picture: Getty

The judging panel of Amanda Holden, Simon Cowell, Alesha Dixon and David Walliams are back for their eighth year to judge the best (and worst) of Britain's talent.

According to Britain's Got More Talent presenter host Stephen Mulhern, the current line-up is unlikely to change.

Speaking on ITV's Lorraine last year the presenter said: "The judges have been the same for seven years. I don't think they'll change for the next two, three, four years.

"It just works, everyone gets on and everyone has a good time."

How do I get to tickets to Britain's Got Talent live 2019 shows?

The great news is that tickets are completely free and available through the website Applause Store.

So while you don't need to part with any cash to have a chance to be in the Britain's Got talent audience, tickets are allocated on a first come first served basis and we recommend you sign up to get notifications when the tickets become available.

Where are the Britain's Got Talent live shows filmed?

In 2018, for the first time ever, Britain's Got Talent was filmed in a theatre rather than a TV studio.

The show was filmed at Hammersmith Apollo in London, which was something Simon Cowell had wanted to do for a long time.

Speaking at the Britain's Got Talent 2018 press conference he said: "We go into a studio and make it look like a theatre, it's like buying a Mini and trying to make it look like a Rolls Royce! There's something about the theatre element.

"So whenever we do the live shows in a studio, something, that gloss, glow, whatever you want to call it, is missing for me. So I'm thrilled because this year I have got my own way…again."

It remains to be seen where the live shows will be filmed this year, but it's fingers crossed it's in a theatre once again!

Who won Britain's Got Talent in 2018?

Comedian Lost Voice Guy beat the other favourites to win 2018's Britain's Got Talent.

The 37-year-old from Newcastle, whose real name is Lee Ridley, has cerebral palsy and uses a voice synthesiser to speak.

Lost Voice Guy was the first ever stand-up comedian to win the £250,000 prize and the opportunity to perform in front of the Queen at the Royal Variety Show.

Speaking to the audience after his win, Ridley joked: "I'm very excited to perform in front of the Queen. I've loved her since she sang 'Bohemian Rhapsody'."