Where is former Britain's Got Talent winner Jai McDowall now?
30 May 2019, 16:45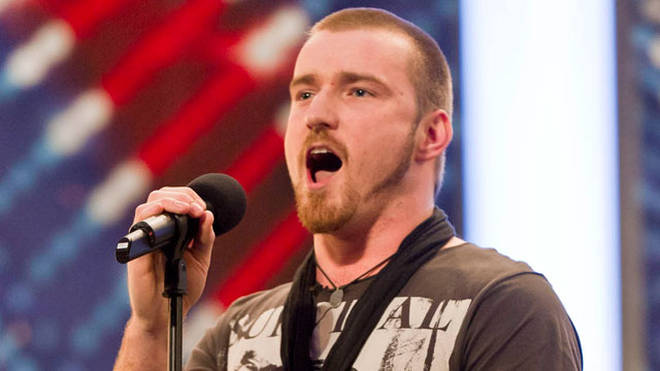 Jai McDowall stunned everyone by winning Britain's Got Talent back in 2011.
The Scottish singer, then aged just 24, became the surprise winner of that series, finishing ahead of favourite Ronan Parke.
But what happened to the talented performer and what is he doing now?
Who is Jai McDowall?

Jai McDowall is a Scottish singer–songwriter who won the fifth series of Britain's Got Talent in 2011.

As the winner, he took home £100,000 and performed at the 2011 Royal Variety Performance. McDowall was soon signed to Syco Music.

Before Britain's Got Talent, he was a contestant on The X Factor and The American Idol Experience.

His debut album Believe was released in December 2011, but he was dropped by the label in March 2012 after poor sales of his debut album.

What is Jai McDowall doing now?

Now 32, Jai is still regularly performing, and is currently touring in the UK with G4 singer Jonathan Ansell in their show Les Musicals.

He will next be performing solo at London's Brasserie Zedel on July 13.

What has Jai said about his BGT experience and his relationship with Simon Cowell?

Speaking recently to Radio Times, Jai said: "Before Britain's Got Talent I performed at local pubs and clubs, and jumping from that to being on TV felt really strange.

"After the final on the Saturday, I was like, 'Am I allowed to go outside?' so I sat in the hotel room all day Sunday and watched the show back.

"On the Monday I did press, on Tuesday I went home to do more interviews in Glasgow – and managed to get my washing done – and then the next day I flew back to London for the BGT tour. It was crazy."

He continued: "To go and win was such a high, but then it was taken away a wee bit with some of the headlines. There were some weird articles at the time [attributed to Jai] about Simon Cowell being anti-Scottish that were misconstrued, and it's a shame because I have a lot of respect for him.

"But that's the industry, and headlines aren't going to be nice all the time. It did take me a good while to learn to deal with that.Work over the last eight years has been sporadic.

"There have been times when I've maybe made the wrong business choices, and there was a period when I had financial difficulties.

"But I've been lucky that I've got a very good core group of fans who have stuck by me and been very loyal over the past eight years. There have been ups and downs, but I've never had a boring time. I'm very grateful and I wouldn't be doing what I'm doing without the show."