Simon Cowell breaks down in tears as youth choir cover song by contestant who died: "This is hard"
31 May 2023, 15:01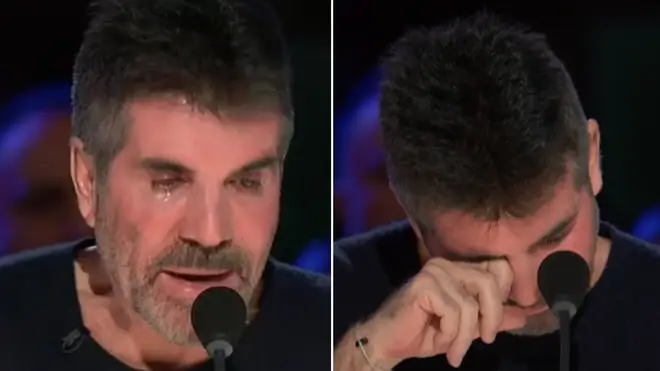 Simon Cowell stunned the studio audience when the famously stern-faced judge broke down in tears over a song sung by a youth choir.
Simon Cowell broke down in tears on the season 18 premiere of America's Got Talent.
The show judge, 63, got emotional after watching the Mzansi Youth Choir sing Nightbirde's song 'It's OK' on Tuesday (May 30).
After the young choir were chosen by the audience as their Golden Buzzer pick – the first time they have ever been given the power to choose – Simon opened up about his reaction to the song.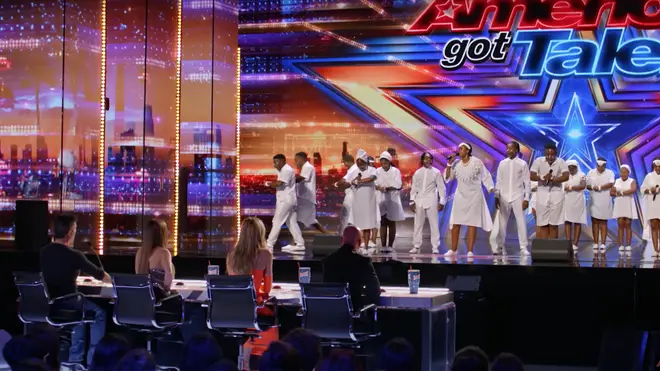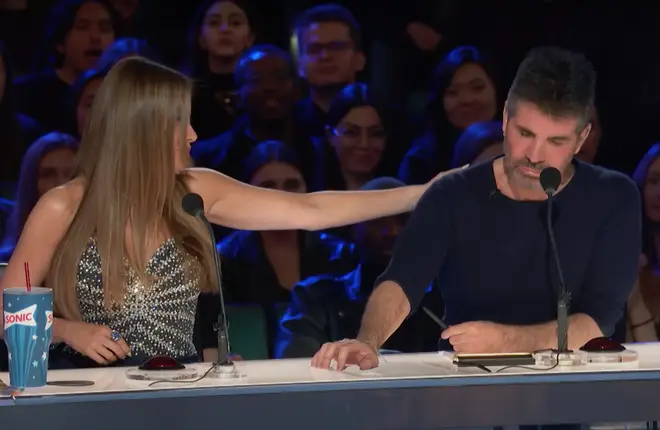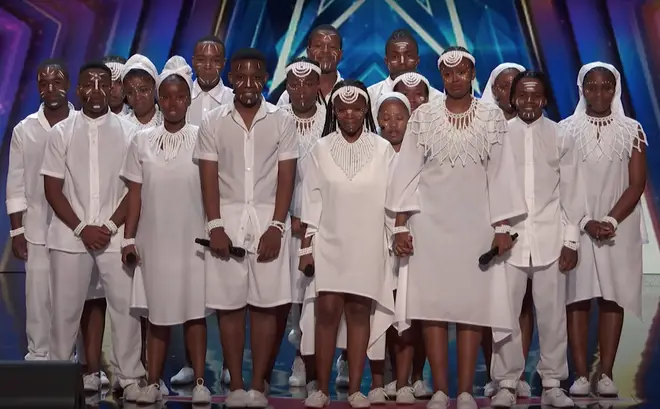 "This brought back so many memories for me," said Simon, with tears in his eyes.
"This is hard. Gosh, give me one second."
Contestant Jane Kristen Marczewski, known as Nightbirde, appeared on season 16 of America's Got Talent but had to ultimately drop out of the competition as her cancer diagnosis spread, and she passed away from the illness in 2021, aged 31.
The Mzansi Youth Choir, who travelled all the way from South Africa to perform on the show, gave a stunning rendition of the song and brought back emotional memories for Simon Cowell and the other judges.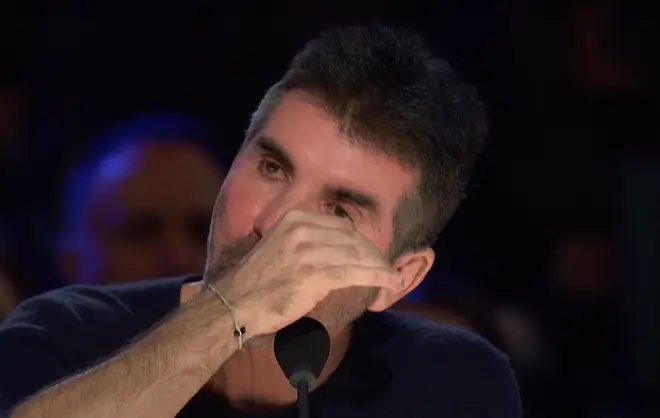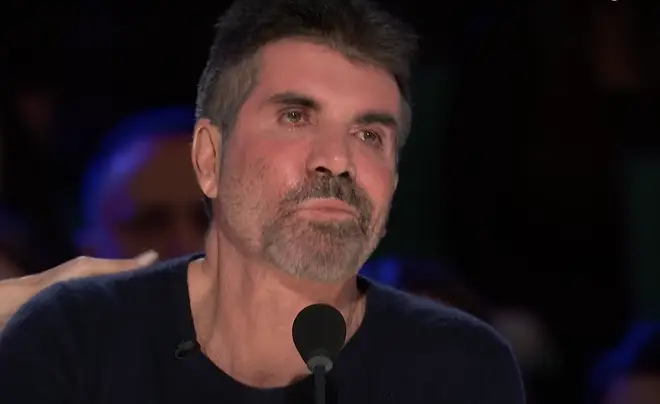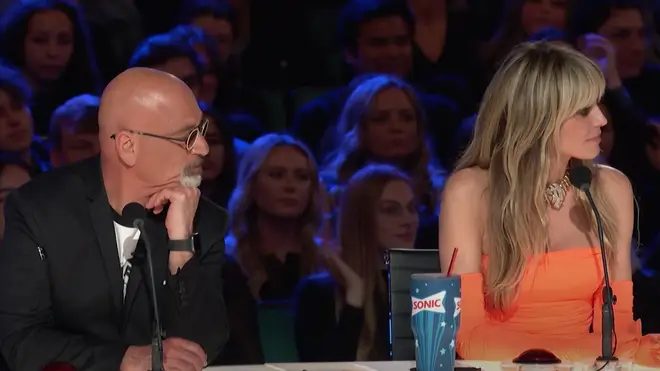 "I know how much this would have meant to her, it would. Right until the end she was so passionate about sharing her music. And this has gone all over the world. And you come back here with the most amazing tribute, said Simon as fellow judge Sofia Vergara comforted him.
"It was just breathtaking, honestly," he added.
"I'll always remember Nightbirde and to see that it touched people on the other side of the globe," judge Howie Mandell said. "Unbelievable."
"For anyone who doesn't know we lost a very special person from our AGT family," Heidi Klum, 49, explained.
Watch The Mzansi Youth Choir sing 'It's Ok' below:
Golden Buzzer: Mzansi Youth Choir's Emotional Tribute Brings Simon To Tears | Auditions | AGT 2023
"Her name is Jane. Her nickname was Nightbirde, and she sang the song. It has a very special meaning in my heart. It was really beautiful, thank you."
"What a surprise to hear that song, and your voices are fantastic,' Sofia, added. "That was the perfect AGT audition."
"Can I ask why you decided to sing that song?" Simon the South African choir.
A choir member explained they had been hugely inspired by Nightbirde's story and wanted to record the song in her honour.
"To our surprise she responded so beautifully. This song has been such a pillar of strength for us, as a choir, through difficult times. We just wanted to continue her legacy and that's why we chose this song," they added.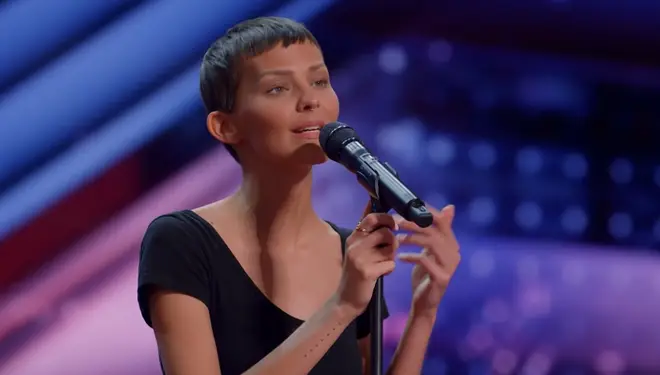 Golden Buzzer: Nightbirde's Original Song Makes Simon Cowell Emotional - America's Got Talent 2021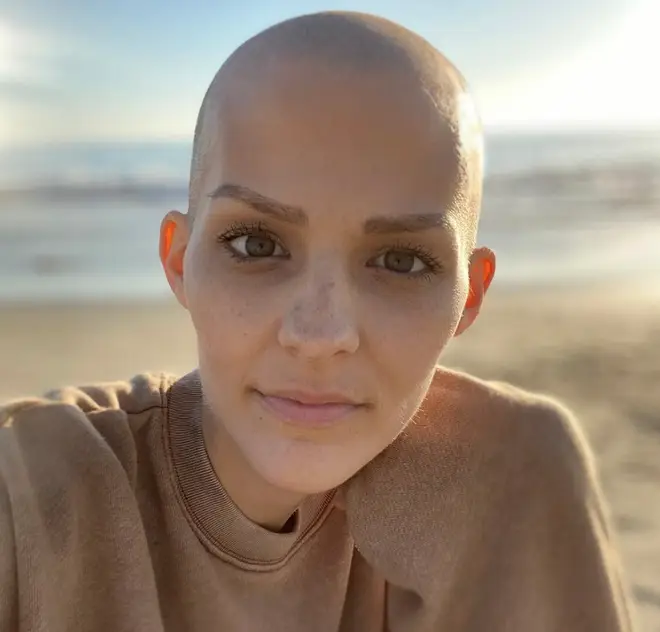 The crowd then started to chant 'Golden Buzzer', and in a surprise move, Simon Cowell made an announcement.
"I'm going to suggest something we've never done before but we've always discussed one day giving the audience something," Simon said, adding: "This is for Jane."
The judges held hands and pressed the Golden Buzzer together as golden confetti fell down on the stage and the stunned and happy choir.
Appearing on stage to congratulate the South African group, Simon said emotionally: "You have no idea how much that really meant to us."