Paul Potts returns to Britain's Got Talent: The Champions 12 years after winning series 1
30 August 2019, 16:48 | Updated: 2 September 2019, 09:20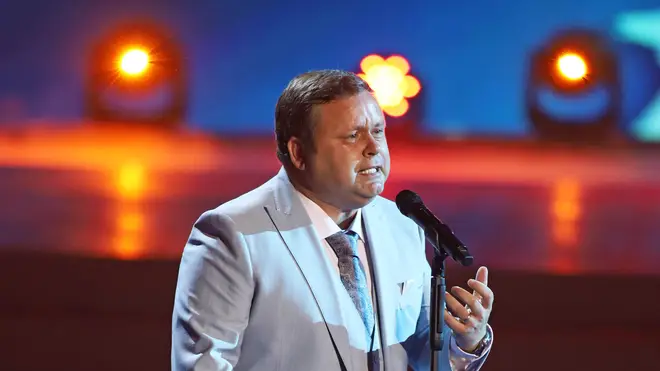 Paul Potts became an overnight sensation in 2007 when he appeared in the first series of Britain's Got Talent.
Back then, he was selling mobile phones, but he always wanted to be a professional opera singer.
He stunned the BGT judges and viewers with his incredible performance of 'Nessun Dorma'. He later won the whole competition, beating 6-year-old Connie Talbot in the final, and became an international hero.
Here is all you need to know about Paul and his career since his life-changing moment, as he returns for BGT: The Champions:
Who is Paul Potts?

Paul Potts stuns the judges singing Nessun Dorma | Audition | Britain's Got Talent 2007

Paul Potts an English tenor, who won the first series of ITV's Britain's Got Talent with his performance of 'Nessun dorma'.

After winning the show, Potts recorded the album One Chance, which topped charts in 13 countries.

Before winning Britain's Got Talent, he was a manager at The Carphone Warehouse. He also served as a Bristol city councillor from 1996 until 2003, and also performed in amateur opera from 1999 to 2003.

What has Paul Potts done since winning BGT?

Paul Potts: Britain's Got Talent's First Winner WOWS America! | America's Got Talent: Champions

Paul's debut album One Chance went to number one in the UK in summer 2007, and sold over 2 million copies.

He has since released five more albums, the most recent of which being 2018's Winter Dreams.

He also continues to sell out arenas around the world. In 2016, he took on two full length opera roles for the first time in his career. He played Cavaradossi in Puccini's Tosca at Chiswick House, and then in Hungary he played Steuermann in Szeged Open Air Festivals' production of Wagner's Der Fliegende Holländer.

In 2019, he competed in America's Got Talent: The Champions, reaching the final.

In 2013, James Corden played Paul in a movie biopic titled One Chance. Paul also provided several songs for the film's soundtrack.

ONE CHANCE Movie Trailer : the true story of Paul Potts (Britain's Got Talent)

Who is Paul Potts' wife?

Paul Potts and wife Julie-Ann. Picture: Getty

Paul met his wife Julie-Ann in an Internet chat room back in 2001.

They soon met face to face, and they married in May 2003.

How old is Paul Potts?

Paul was born on October 13, 1970. He celebrated his 48th birthday in 2018.

He was born in Kingswood, Bristol, and raised in nearby Fishponds by his father Roland, a bus driver, and mother, Yvonne, a supermarket cashier. He also has two brothers and one sister.

What is Paul Potts' net worth?

Paul Potts has an estimated net worth of £8.2 million ($10m), according to Celebrity Net Worth.