Simon Cowell moved to tears by teen singer on BGT: 'One of the best voices I've ever heard'
19 April 2023, 15:42 | Updated: 20 April 2023, 15:30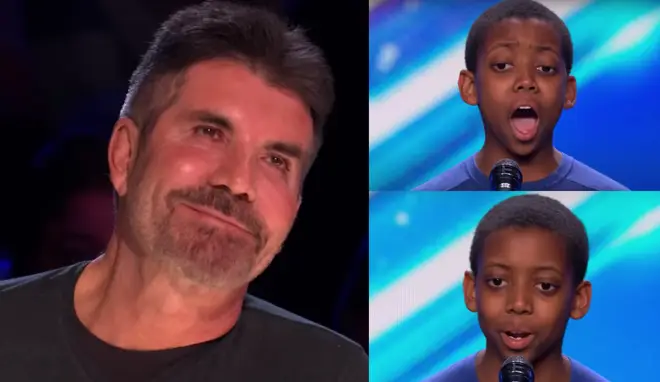 A 13-year-old boy's voice made Simon Cowell tear up in a very unusual display of vulnerability for the famous TV judge.
Simon Cowell was brought to tears by a teenager from London during Sunday night's (April 16) episode of Britain's Got Talent.
13-year-old Malakai Bayoh not only shocked the veteran TV judge with his amazing singing voice, but was also awarded Simon Cowell's Golden Buzzer – guaranteeing the youngster a place in the live semi-finals.
Malakai, who began singing as a chorister at St George's Cathedral, Southwark in London when he was just 7-years-old, sang a stunning rendition of 'Pie Jesu' during his audition.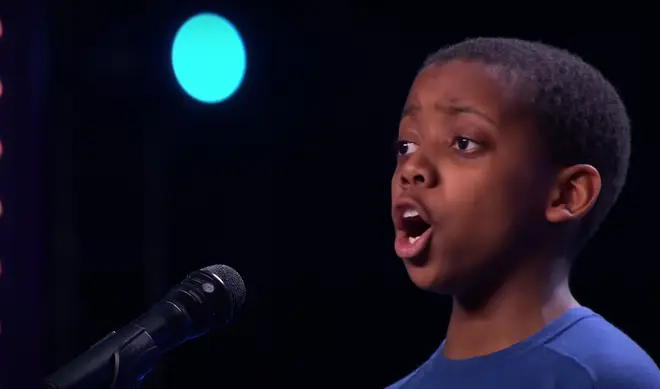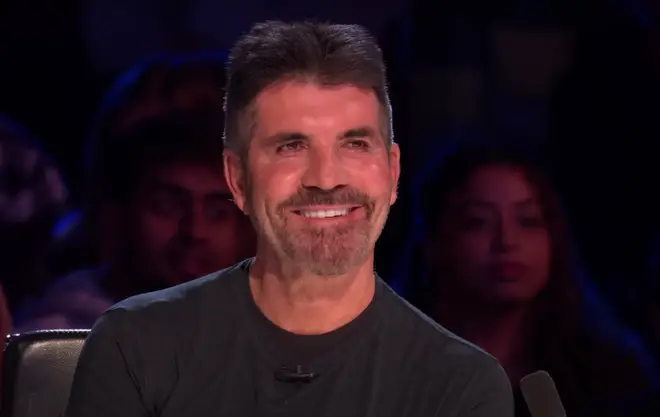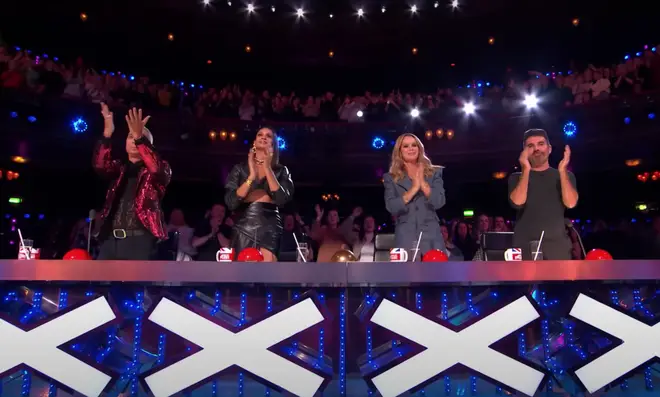 Cowell was spotted smiling and tearing up throughout the performance, as his fellow judge Bruno Tonioli watched the boy sing in open-mouthed shock.
When Bayoh was finished singing the captivating song, the audience and judges all erupted into a standing ovation.
As the youngster stood on stage beaming and drinking in his moment of glory, Simon Cowell smiled and winked at the boy before addressing him directly.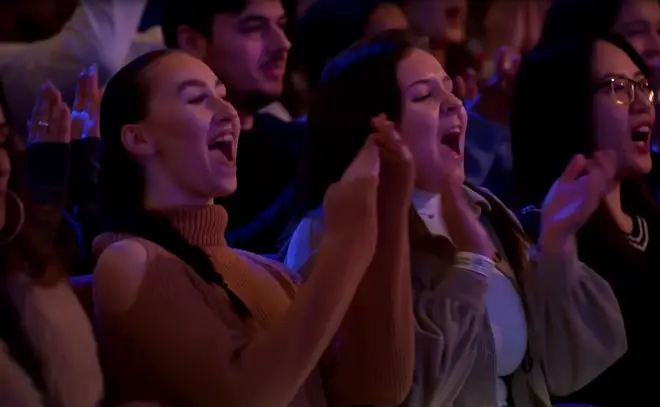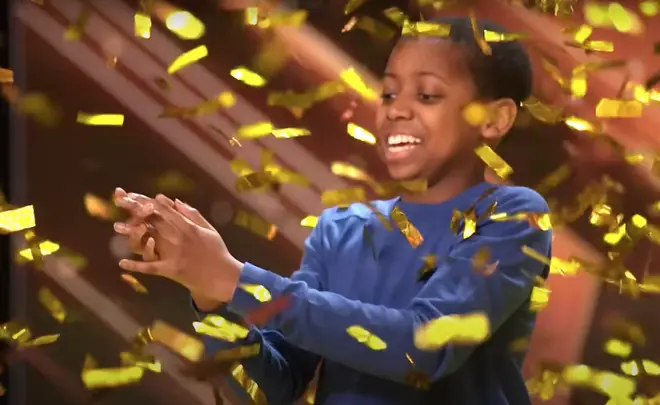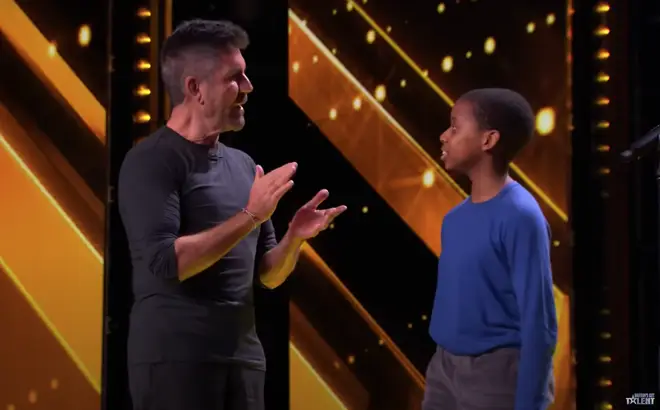 "If there's any one word I could use to describe that ... golden," Cowell says, before pressing the famed Golden Buzzer.
Gold confetti rained down on a shocked Malakai, who was quickly joined on stage by Cowell who congratulated him on his performance.
"Come here," he said as he embraced Bayoh. "How amazing was that. I mean seriously, seriously good. One of the best voices I think I've ever heard for someone your age. I mean this is amazing."
Watch Simon Cowell give Malakai Bayoh his 2023 Golden Buzzer on Britain's Got Talent below: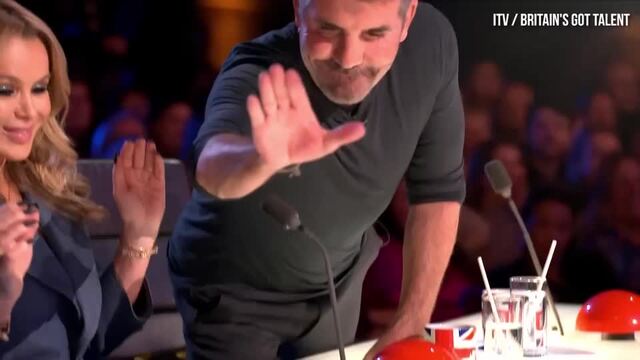 Malakai Bayoh gets Simon Cowell's Golden buzzer
GOLDEN BUZZER is one of the BEST VOICES Simon's ever heard | Auditions | BGT 2023
Cowell eventually made his way back to his seat on the judging panel, as Bruno gave his feedback to the young singer.
"I was in tears because you really touched me," Tonioli said. "And it's very simple, you sang like an angel."
"Thank you, thank you, thank you for coming on this show," Cowell added. "Really, it means a lot."
After the incredible audition, Simon Cowell spoke directly to the camera about, Bayoh's performance, saying it "defines what a golden buzzer is all about."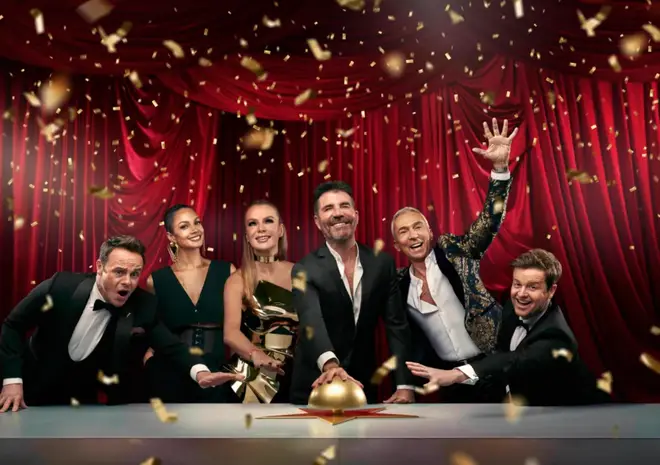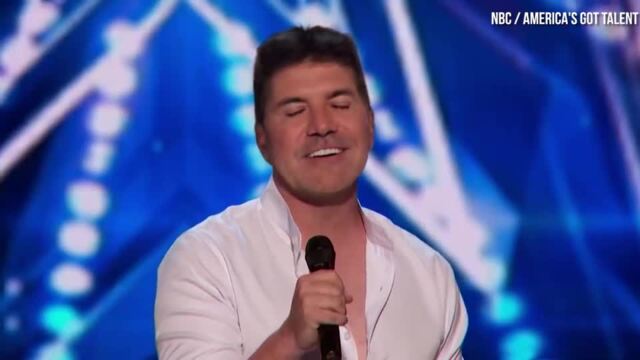 Simon Cowell 'sings' as special tech creates very realistic interpretation on America's Got Talent
"Just when everything is perfect, and it's a surprise and it's magical," he said. "We all ... trust me, if it wasn't me, someone else would have hit it. That's why I was very quick."
Malakai Bayoh is no stranger to the spotlight; December 2022 saw the teenager pair up with Aled Jones to sing 'O Holy Night', with the video of the duet being watched an incredible 25 million times and counting.
Watch this space. It seems like a new young star has been born!