Britain's Got Talent: What happened to winner Jai McDowall?
7 September 2019, 17:27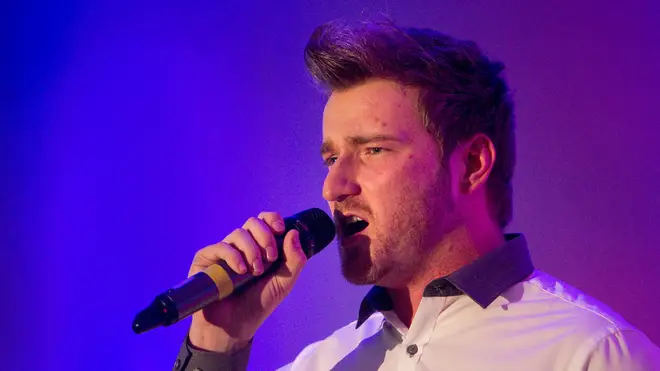 In 2011, singer Jai McDowall became the surprise winner of Britain's Got Talent, thanks to his powerful performances that won him fans around the country.
However, after judge Simon Cowell confessed that he didn't know what to do with Jai, the likeable Scot faded away from the limelight.
That's about to change, as he makes his comeback on Britain's Got Talent: The Champions, but what has he been up to in the last eight years? Here's your handy guide:
Who is Jai McDowall and when did he win Britain's Got Talent?

Jai McDowall - Britain's Got Talent 2011 audition - itv.com/talent - UK Version

Jai McDowall is a Scottish singer–songwriter who won the fifth series of Britain's Got Talent in June 2011.

For his audition in Liverpool, he sang 'Anthem' from Chess, receiving positive comments from judges Michael McIntyre, Amanda Holden and David Hasselhoff.

In the live semi-final, he sang 'Bring Me to Life' by Evanescence, and received the highest number of votes from viewers. For the final, he performed 'To Where You Are' by Josh Groban.

Jai McDowall - Britain's Got Talent Live Semi-Final - itv.com/talent - UK Version

Despite some criticism from returning judge Simon Cowell, he was announced the winner with 29.1% of the vote, approximately 4.1 million votes.

Before Britain's Got Talent, he appeared as a contestant on The X Factor and The American Idol Experience.

What did he do after BGT?

You Are The Reason - Calum Scott (Vocal Cover)

He released his debut album Believe in December 2011, led by a cover of U2's 'With or Without You'.

In March 2012, he was dropped by Syco after poor sales of his album.

Speaking recently to Radio Times about his career in the last few years, Jai said: "Work over the last eight years has been sporadic.

"There have been times when I've maybe made the wrong business choices, and there was a period when I had financial difficulties.

"But I've been lucky that I've got a very good core group of fans who have stuck by me and been very loyal over the past eight years.

"There have been ups and downs, but I've never had a boring time. I'm very grateful and I wouldn't be doing what I'm doing without the show."

Recently, he has toured with G4 singer Jonathan Ansell in the show Les Musicals.

Is he on speaking terms with Simon Cowell?

FIRST LOOK: Jai McDowall makes a triumphant return | BGT: The Champions

Back in 2012, Simon said of Jai: "It will sound awful my slagging him off, but I was disappointed with Jai. You want to find someone who is a star all over the world and who has got a long career.

"With respect to him, he wasn't one of our best ones. He would make a good living in theatre and is talented but he wasn't what I was looking for.

Jai said of Cowell's comments earlier this year: "To go and win was such a high, but then it was taken away a wee bit with some of the headlines.

"There were some weird articles at the time [attributed to Jai] about Simon Cowell being anti-Scottish that were misconstrued, and it's a shame because I have a lot of respect for him.

"But that's the industry, and headlines aren't going to be nice all the time. It did take me a good while to learn to deal with that."

Jai returned to the BGT stage for The Champions, performing 'I'll Never Love Again' from A Star is Born.

Simon has since apologised after being impressed with Jai's performance, telling The Sun: "I did feel when I saw him again that he's the definition of a proud man. He didn't sulk — he just came back to prove a point. And he did.

"I knew I had to apologise to him at that moment. It gave me a chance to say something publicly I should have said some time ago."

How old is Jai McDowall?

Jai was born on July 24, 1986. He celebrated his 33rd birthday in 2019.