Exes Bruce Willis and Demi Moore wear matching pyjamas as they self-isolate together with children
8 April 2020, 12:24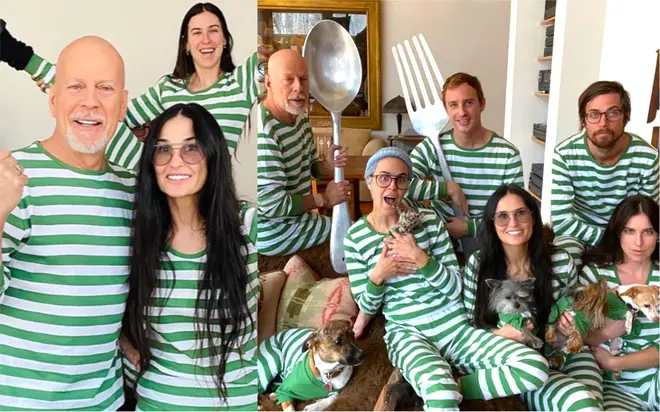 Bruce Willis and Demi Moore gave fans a laugh online after posting a series of snaps from home of their entire family donning the same stripy green and white pyjamas.
It's been 20 years since Bruce, 65, and Demi, 57, ended their marriage, but the close friends are now self-isolating together with their children.
Bruce and Demi both shared a photo of all the family hanging out together in the matching attire, including their 26-year-old daughter Tallulah, her older sister Scout, 28, and husband Dillon Buss.
Click here for the latest coronavirus advice from the NHS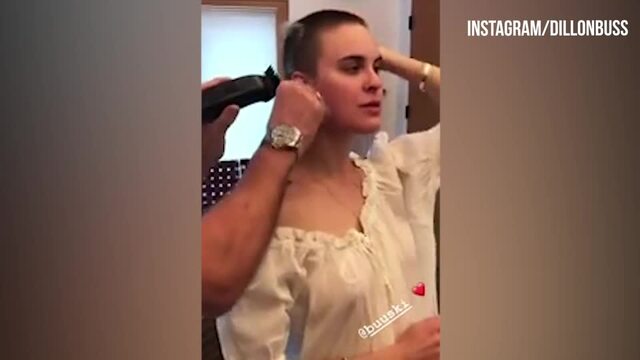 Bruce Willis shaves daughter Tallulah's head
Another image shows the family all joined together and sitting together on the sofa… while holding a giant spoon and fork.
Bruce captioned the photo: "Chaotic neutral," while Demi wrote: "Family bonding."
It comes after Demi opened up about her split from the Die Hard actor after 13 years of marriage in her memoir Inside Out.
The Ghost actress shared: "It's a funny thing to say, but I'm very proud of our divorce.
"I think Bruce was fearful at the beginning that I was going to make our split difficult, and that I would express my anger and whatever baggage that I had from our marriage by obstructing his access to the kids — that I'd turn to all of those ploys divorcing couples use as weapons. But I didn't, and neither did he."
Demi added: "We felt more connected than we did before the divorce."