Amazing pictures of Captain Tom Moore as we celebrate his 100th birthday
30 April 2020, 14:41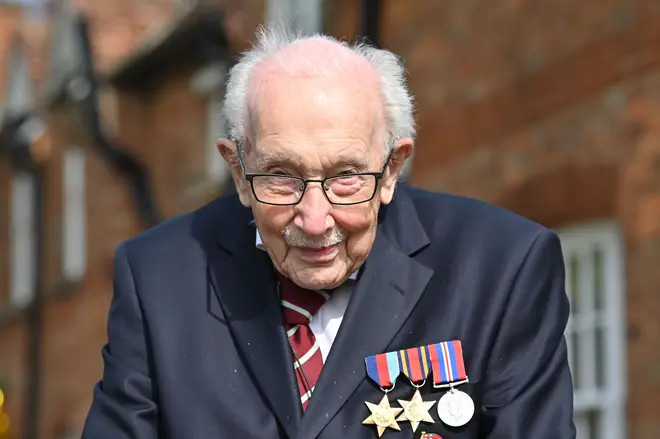 National hero Captain Tom Moore is being celebrated up and down the country as he turns 100 today.
The celebrate his birthday in style, the Captain is now been promoted to Colonel Tom Moore, after the Queen approved the honorary title.
The granded-of-four, who originally only wanted to raise £1000 for the NHS by walking 100 laps of his garden, has now raised over £30 million for the NHS through his Just Giving page.
Today (April 30) the war veteran was appointed an honorary colonel of the Army Foundation College in Harrogate ro mark his 100th birthday.
The Colonel has become a national hero and a beacon of hope for people across the world during the COVID-19 pandemic and hospital staff across the country have been moved by his fundraising.
Before his honorary title was given to him by the Queen, Prime Minister Boris Johnson had declared he was exploring ways to mark the Captain's 'heroic efforts' and the Duke of Cambridge praised him as a 'one-man fundraising machine'.
Colonel Tom has not only raised money by walking his garden, but he has also had a number one single since his rise to fame.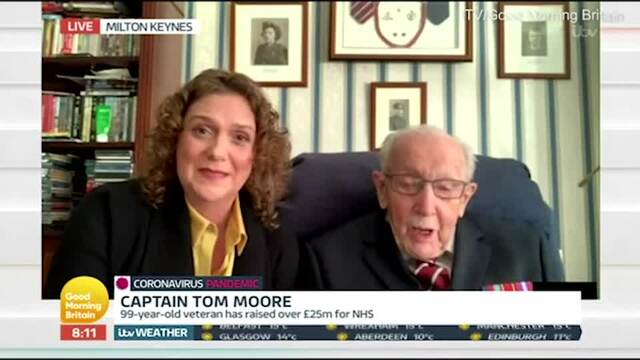 Captain Tom Moore apologises for knocking Vera Lynn off the top of the charts
His cover of 'You'll Never Walk Alone' with Michael Ball went to number one earning him the accolade of the oldest person to have a chart-topping single.
Until the worldwide attention was upon him, the Captain lived a quiet life in Bedfordshire with his daughter Hannah Ingram-Moore, son-in-law Colin Ingram and two grandchildren.
It was his daughter Hannah, who he has lived with since the death of his wife Pamela 14 years ago, who encouraged him to walk lengths of his garden to raise money.