Who is Captain Tom Moore's daughter Hannah-Ingram Moore?
12 August 2020, 14:38 | Updated: 2 February 2021, 16:34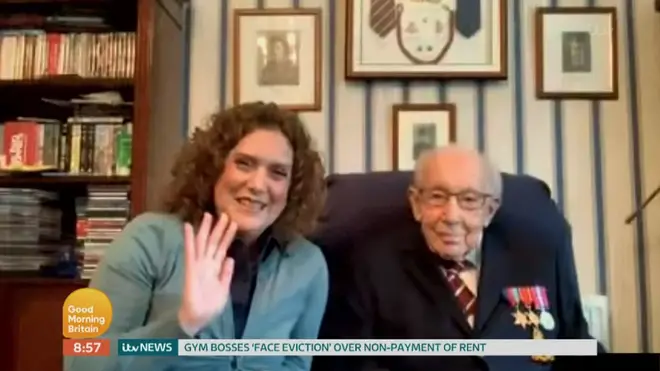 Captain Tom Moore captured the country's heart and became a national symbol of perseverance and bravery during the coronavirus pandemic.
The Captain raised over £32 million for the NHS, a far cry from his initial aim of £1000, and now with a number one song under his belt.
Moore, who became Captain Sir Tom Moore after being knighted by the Queen, became a beacon of hope for the nation.
The WWII veteran died at the age of 100 on February 2, two days after it was confirmed that he had tested positive for COVID-19.
Until the worldwide attention was upon him however, the Captain lived a quiet life in Bedfordshire with his daughter Hannah Ingram-Moore, son-in-law Colin Ingram and two grandchildren.
It was his daughter Hannah, who The Captain had lived with since the death of his wife Pamela 14 years ago, who encouraged him to walk lengths of his garden to raise money.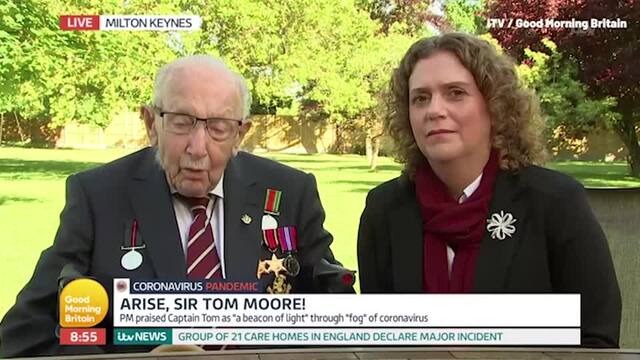 Sir Tom Moore delivers message of hope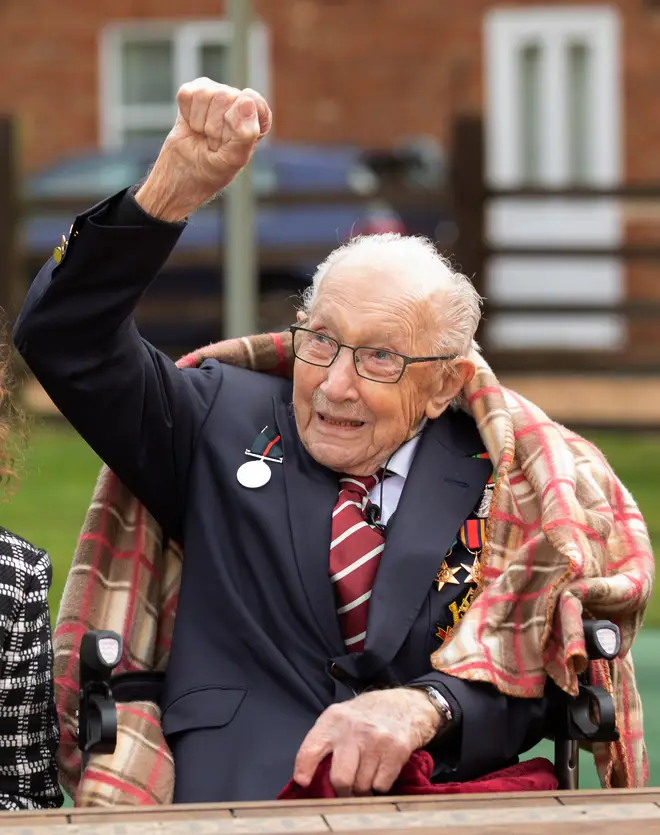 Who is Captain Tom's daughter Hannah Ingram-Moore?
Hannah Ingram-Moore is a business recruitment officer and the director of Maytrix, a company she co-founded.
Hannah lives in Marston Moretaine in Bedfordshire with her children Benji and Georgia and her husband Colin.
It was Hannah's idea that her father should walk laps of his garden to raise money for his 100th birthday on April 30.
They set up a Just Giving page and turned the idea into a fundraising opportunity to raise £1000 for the NHS - totally unaware of just how successful it would become.
Speaking to Smooth's sister station LBC, Hannah said: "Since we can't have a 100th birthday party, why don't we do something fun, you walk 100 lengths of the driveway and we will pay you a pound a length.
"So we thought shall we really go out there and try and raise a thousand pounds, so we put it Just Giving just over a week ago.
"We thought we'll put a bit more money in and let's raise the money for the NHS.
"He says 'Once I've hit one hundred then I shall walk another hundred to pay back the British public for their generosity and kindness and support,' and we've said as a family as long as he keeps walking we will keep supporting him."
The amazing feat comes after Captain Tom broke his hip 18 months ago.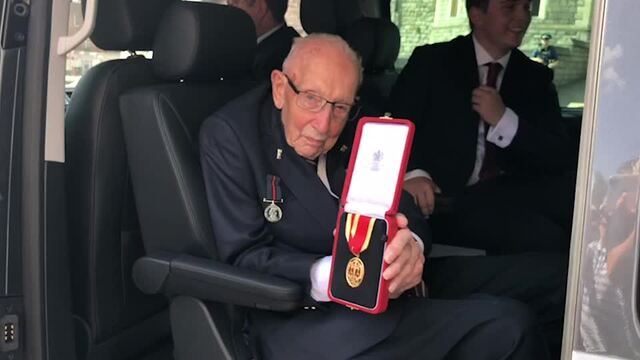 Sir Tom Moore shows off his medal after being Knighted by the Queen
Hannah continued: "He is your stoic Yorkshire man. And having broke his hip 18 months ago he knows full well that if he didn't keep walking he would stop walking altogether.
"When he was in his eighties he had two new knees, and the way he got around that was by cycling every day a week after he'd had them done.
"He's compelled to stay fit and active, he says there's no fun in getting old but at least try and stay as fit as you can."