Captain Tom Moore delivers message of hope after thanking Queen for knighthood
20 May 2020, 11:22 | Updated: 20 May 2020, 15:28
Captain Tom Moore… and soon to be Sir Tom Moore, has delivered a message of hope after thanking the Queen for his knighthood.
The war veteran, who raised more than £32million for NHS staff and their fight against the coronavirus pandemic, appeared on Good Morning Britain to celebrate his new title.
The 100-year-old told viewers: "I think you go back to the song that I recorded with Michael Ball ['You'll Never Walk Alone'].
Click here for the latest coronavirus advice from the NHS
Watch the video below: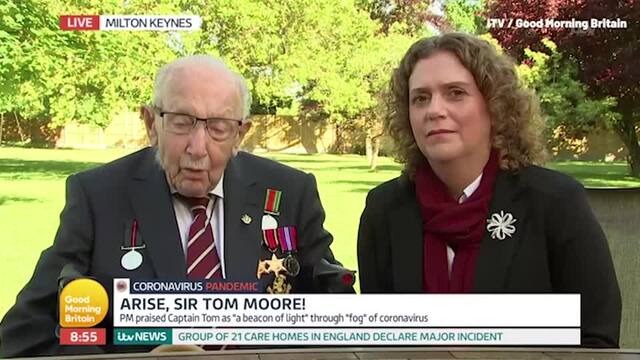 Sir Tom Moore delivers message of hope
"After the storm there will be a golden sky and I think you have to look forward to the fact things will improve as they always do.
"And they will get better and we will have a lovely golden sky and we'll hear the larks singing again, and that is what will happen."
Captain Tom went on to tell viewers how he felt about meeting the Queen.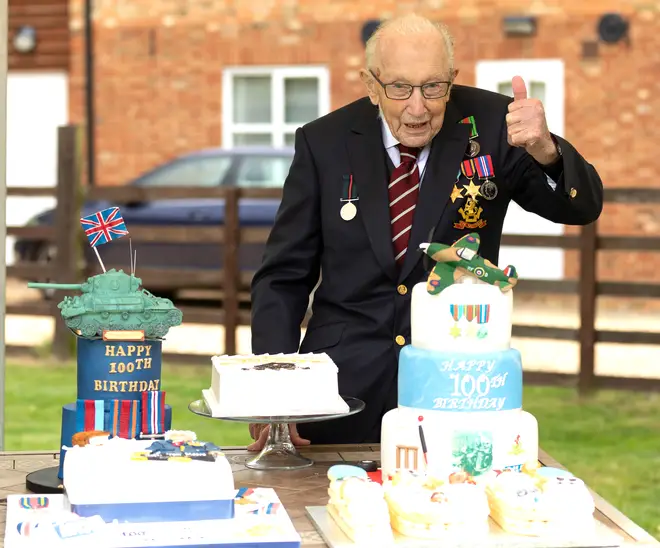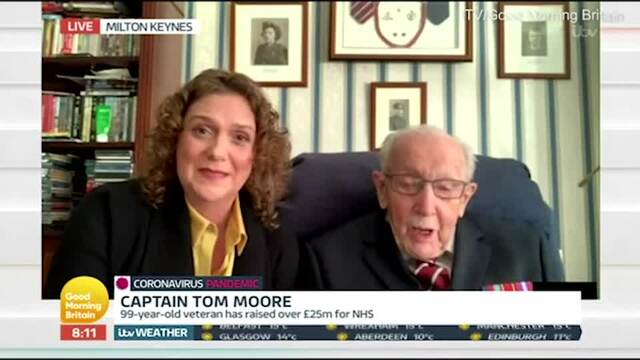 Captain Tom Moore apologises for knocking Vera Lynn off the top of the charts
He said: "I'm absolutely thrilled that her majesty has decided or chosen for me to be knighted it really is a great honour – it's nothing I anticipated, I never believed it would happen to me.
"The Queen is so gracious she has bestowed this honour on me and I'm thrilled. It never ever entered my head that something like this would happen to me."
He then joked: "The discussion between me and the Queen will have to be kept secret and no one will know what the Queen says. I will say, 'Thank you very much Queen.'"