Captain Tom Moore once appeared on Blankety Blank as a contestant - video
30 April 2020, 17:48 | Updated: 20 May 2020, 15:30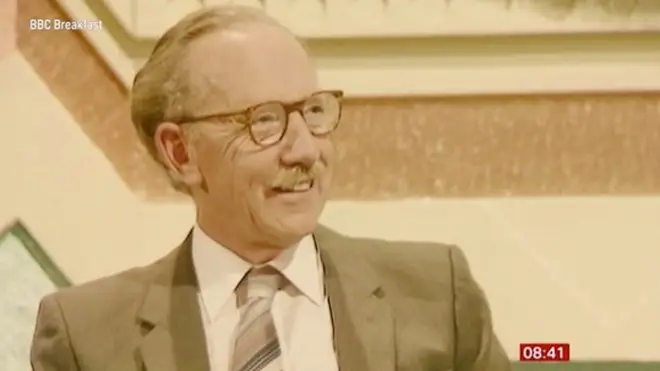 Colonel Tom Moore celebrated his 100th birthday today, but during an appearance on TV, the war veteran was surprised with an old clip from his appearance on Blankety Blank.
Colonel Tom appeared on Blankety Blank aged 63 with Terry Wogan in the unearthed clip.
He appeared on the game show in 1983, and while he didn't win the money, did walk away with the show's cheque book and pen participation trophy.
Speaking to well-wishers in an open letter today, Colonel Tom wrote: "The past three weeks have put a spring back in my step.
Watch a clip from his 1983 appearance here:
BBC Broadcast of Colonel Tom Moore's appearance on Blankety Blank - BBC Breakfast
"I have renewed purpose and have thoroughly enjoyed every second of this exciting adventure, but I can't keep walking forever.
"The donations page will close at midnight this evening. NHS Charities Together still have their urgent appeal, so people can donate to them that way.
"I am going to spend my birthday with my family, both here in person and with my daughter remotely, and then I am going to have a few days' rest
"My legs may be tired, but my mind is racing and I'm hoping to be back very soon with other ways in which I can help people, help others."