Remembering when Big Bird sang at Jim Henson's funeral, and it was utterly beautiful
9 December 2019, 10:27 | Updated: 20 September 2020, 17:18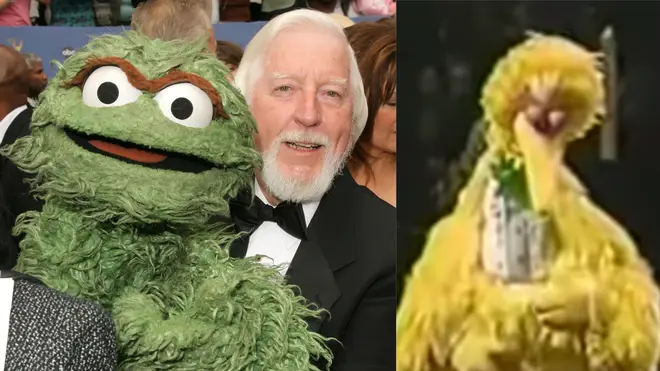 American puppeteer Caroll Spinney, most famous for playing Big Bird and Oscar the Grouch on Sesame Street, died at the age of 85 in 2019.
Spinney retired the year before at the age of 84.
The actor had portrayed the characters and provided their voices since Sesame Street started back in 1969.
"Caroll was an artistic genius whose kind and loving view of the world helped shape and define Sesame Street from its earliest days in 1969 through five decades, and his legacy here at Sesame Workshop and in the cultural firmament will be unending," a statement from the show said.
One of Spinney's most memorable moments was when he performed as Big Bird at colleague Jim Henson's funeral in 1990.
In an incredibly emotional moment, Spinney held back tears as he sung 'Bein' Green', the song made famous by Henson's Kermit the Frog.
At the end of the song, Spinney said "thank you, Kermit".
Watch the performance in full below:
Big Bird at Jim Henson's Memorial
Spinney won two Grammys and six Emmy awards during his time on Sesame Street, plus a Lifetime Achievement Emmy award in 2006.
He also received a star on the Hollywood Walk of Fame in 1994, and the Library of Congress' Living Legends award in 2000.