Watch a couple have a massive argument during a live Channel 4 news broadcast
10 January 2018, 12:04
Well, this is kinda awkward...
Channel 4 columnist Andrew Pierce was speaking to presenter Cathy Newman about the ongoing Daily Mail/Virgin Trains dispute, when his report was interrupted by something in the background.
A furious couple's expletive-filled argument was broadcast live to the nation, after their tiff occurred in the background of the live segment.
Watch the video in full above.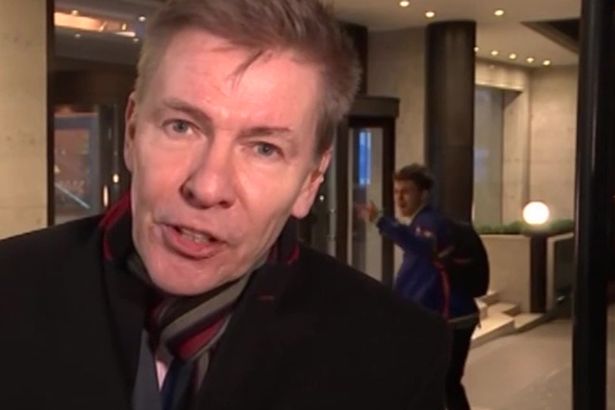 While Pierce spoke to the studio, several car horns and faint yelling could be heard off camera.
Then, a man started shouting something about "my sister" as a woman yelled back at him.
The couple then walked straight into shot, not knowing they were on TV. Both screamed at each other, before Pierce said: "I'm terribly sorry about the distraction behind - can't really help that one."
You've got to love live TV!