Dancing on Ice 2020: Who is Trisha Goddard? Talk show host's age, family and more facts
12 January 2020, 18:27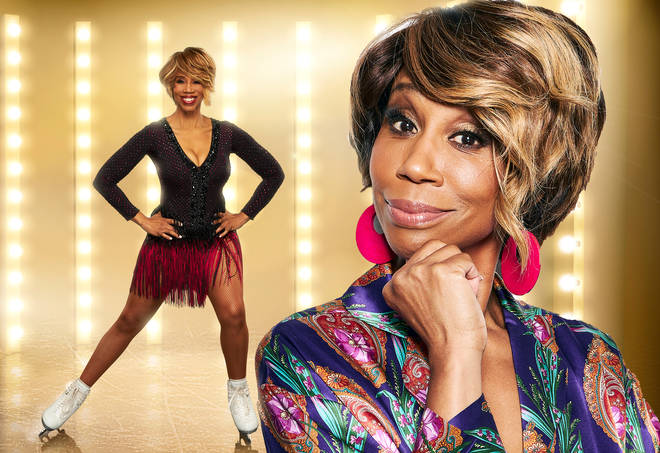 Dancing on Ice 2020 is back for another year, with contestant Trisha Goddard hoping to take home the crown.
Partnered with professional skater Łukasz Różycki, the 61-year-old will be performing in front of the judges in the hope of being crowned champion.
But who is Trisha, how old is she, and what does she do for a job? Here's everything you need to know:
Who is Trisha Goddard and what does she do?

Dancing on Ice 2020: Trisha Goddard and Łukasz Różycki.

Picture: ITV

Trisha Goddard was born in London in 1957, and is well-known for her TV shows in the UK... but her work in television actually started in Australia.

Trisha started her career as a travel magazine writer alongside her job as an air stewardess.


The presenter hosted a current affairs programme called The 7.30 Report as well as the children's show Play School in Australia.

After gaining some TV attention, Trisha returned to the UK in 1998 to launch a new series of her own.

Trisha is best known for hosting her own self-titled show on both ITV and Channel 5.

Trisha aired on ITV from 1998 to 2004, featuring family feuds and lie detector tests, before Trisha moved her show to Channel 5 from 2005 to 2010.

In 2012, Trisha launched a new version of her talk show for American television, which ran for two years and aired 260 episodes in total.

Does Trisha have children and is she married?

Trisha has two daughters, Bliie, 29, and Madison, 26.

Trisha has been married three times, and is currently dating a new man who she refers to as #Boo.

Her first husband, Australian politician Robert Nestdale, was gay and leading a double life with Trisha.

Her second husband Mark Greive, who is the father of her children, cheated on her, leading to their divorce.

After 20 years together, Trisha divorced her third husband, Peter Gianfrancesco in 2018.

What has Trisha said about Dancing on Ice?

Trisha was the eleventh Dancing on Ice 2020 contestant to be confirmed.

On joining the show, Trisha said: "I love physical stuff. Every day I bike ride, I weight train, I love any physical thing.

"I learnt to ski at 37, I learnt to roller blade at 42. I'm 62 in December. I thought, 'Why not?'"