Dick Van Dyke delights fans with impromptu 'Chitty Chitty Bang Bang' singalong at restaurant
19 August 2019, 10:45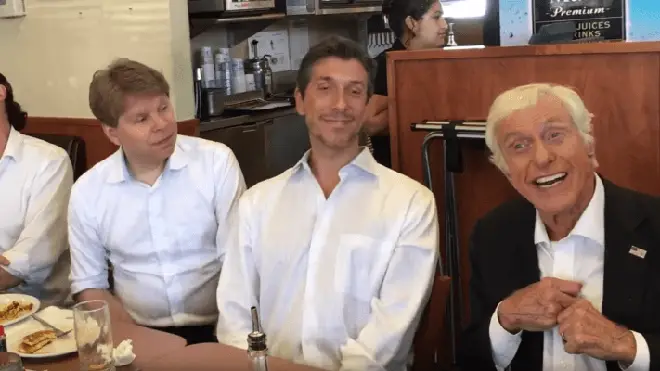 If this doesn't put a smile on your face, then nothing will.
Legendary entertainer Dick Van Dyke won yet more fans over the weekend, after a video of him singing in a restaurant started doing the rounds on social media.
The 93-year-old amazed viewers after being recorded singing a burst of the Chitty Chitty Bang Bang theme with fans at a Denny's restaurant.
Watch the brilliant moment below:
The clip was actually filmed back in 2016, but was uploaded to Twitter over the weekend and it quickly became a viral hit.
Giles Paley-Phillips shared the video, writing: "Dick Van Dyke singing 'Chitty Chitty Bang Bang' in a restaurant will cheer you up no end."
Dick Van Dyke famously played inventor Caractacus Potts in the 1968 classic musical movie.
The Diagnosis Murder actor has continued to perform well into his 90s, most recently appearing in Mary Poppins Returns.