Disney's The Lion King almost had an ABBA soundtrack
24 July 2019, 13:02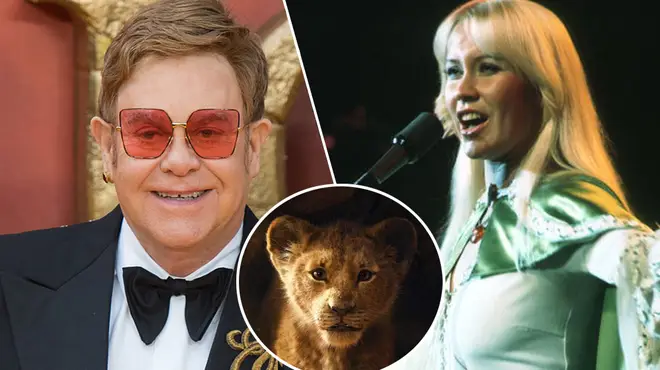 Disney's classic 1994 animated movie, The Lion King, could've been VERY different.
This month, the live action remake of Disney's The Lion King - starring Beyoncé, Seth Rogan, Donald Glover and more - dropped in cinemas worldwide.
But did you know the original 1994 animated movie was potentially going to have an ABBA soundtrack?
READ MORE: Elton John and Beyoncé rub shoulders with Meghan Markle and Prince Harry at the European premiere of The Lion King
First pitched in 1988, The Lion King's composer, Tim Rice, reached out to the Swedish pop group in the hope they would help with the music for the Disney film.
Rice had previously worked with Benny Andersson and Björn Ulvaeus on hit Broadway musical, Chess, so naturally thought of the group when he was contracted to compose the music for the animation.
Lion King producer Don Hahn revealed: "It was a real head scratcher for a lot of us, but they [ABBA] couldn't do it. There were conflicts — they got a tour or a new album they were working on or something."
He added: "His [Tim Rice's] next idea was Elton John, which to a degree was also a head scratcher because he hadn't done a musical before."
Unconvinced Elton would say yes to the project, Rice tentatively got in touch with the Rocketman star - who, of course, agreed to get on board.
In the original production notes, executive producer Tom Schumacher recalled: "We were terrified at first to even approach him, because we thought he might be extremely busy or difficult to work with."
Elton then responded: "I actually jumped at the chance because I knew that Disney was a class act and I liked the story line and the people immediately."
So there you have it! The Lion King could've been VERY different!