Gregg Wallace shows off incredible 4 stone weight loss after becoming a father aged 55
30 June 2020, 11:09
The Masterchef star has revealed he now weighs less than 12 stone.
Gregg Wallace, 55, has revealed he has lost an incredible 4 stone since becoming a father with his 33-year-old wife Anne-Marie.
The TV star turned his life around when he weighed 17 stone after his doctor feared for his heart due to high cholesterol.
So in 2017, a year after marrying Anne-Marie, Gregg hit the gym before becoming a father to now one-year-old Sid in 2019.
The MasterChef star reached his desired goal of weighing under 12 stone in April and told The Sun has said it's "never too late" to lose weight.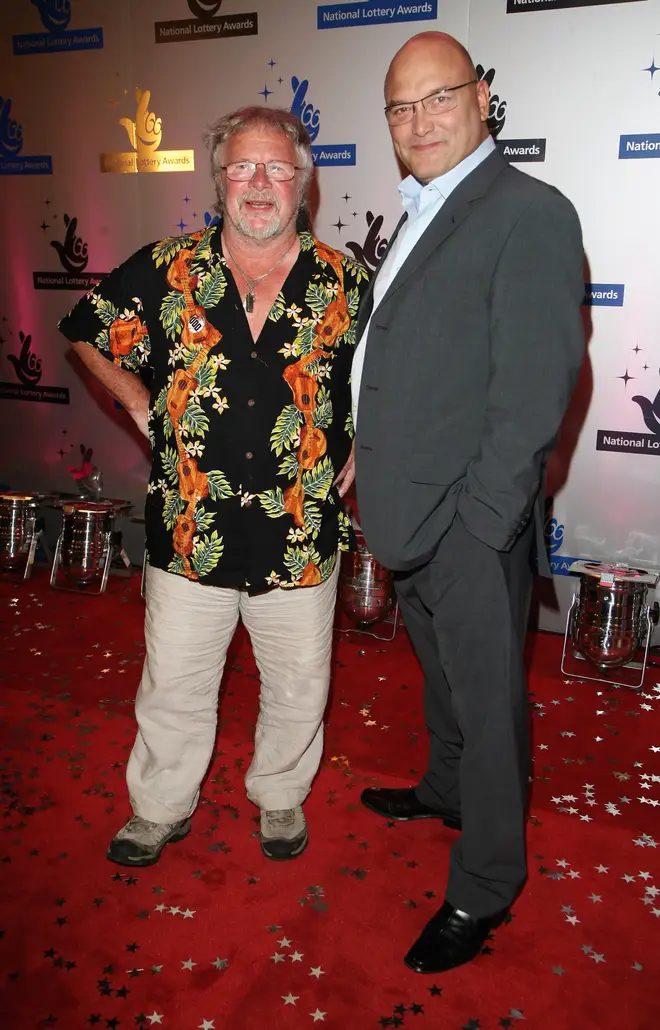 "I was going to be an old dad," he said, "I didn't want to be a fat dad too...I'd already lost weight, [but] becoming a dad again kept me going."
Gregg was encouraging to people who are looking to lose weight later in life, saying: "I was known as the fat, pudding-loving man on MasterChef but now I can inspire people by saying, 'Look at me, it's never too late.'"
The former grocer has been keeping his Instagram followers informed of his weightloss journey, frequently posting videos of healthy recipes he's making in his kitchen, or inspiring photos of his workouts.
Gregg has said that the coronavirus lockdown has made it easier to "make good choices" when it comes to food.
He uploaded an image of his new workout body to his Instagram channel, captioning the shot: "Just under 12 stone. Being at home 24/7 means good choices easier."
Gregg opened up about his new diet earlier this year to the Radio Times, saying: "I might have a chocolate bar on the go for energy. I always eat breakfast as I've just come out of gym and I'm ravenous for protein," he said.
"I have boiled eggs, brown bread with chicken sausages or smoked fish on Ryvita with horseradish."

Well done Gregg, whatever you're doing, it's certainly working!