Gremlins: Where are the cast now?
14 December 2021, 09:55 | Updated: 14 December 2021, 10:26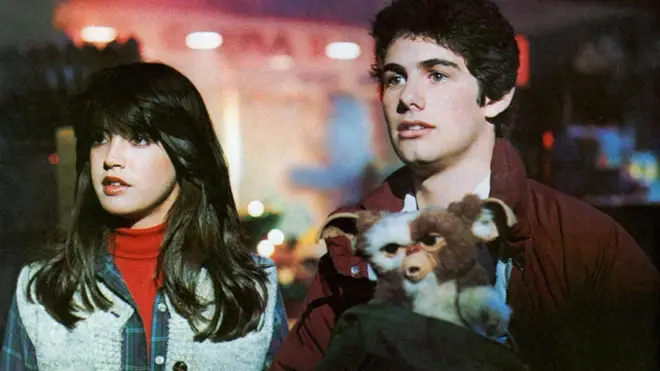 Gremlins is a classic festive film that is packed with strange creatures and holiday shenanigans, with a great bunch of cast members too. Here's where they are now...
Gremlins was first introduced to the world in 1984 and quickly became a cult Christmas movie.
The horror comedy is centred around Billy and his new pet, who Billy's dad brings back from China with three specific rules Billy must obey.
When Billy doesn't follow these instructions, it creates major problems as an array of monsters are released.
So, where is Billy, his father and all those monsters over three decades later? Here's everything you need to know about the cast of the Gremlins...
Billy Peltzer (Zach Galligan)

Gremlins: Where are they now?

Picture: Alamy

Zach Galligan's career was launched when he appeared as Billy Peltzer in the Gremlins.

After starring in Gremlins, Zach had many notable roles, including Crossings and The Lawrenceville Stories.

He also joined a second horror franchise titled Waxwork in 1988. He reprised his roles in the sequels for Gremlins 2: The New Batch and Waxwork II: Lost in Time.

Zach continues to act and most recently starred in a horror movie titled Bad Candy in 2020.

Kate Beringer (Phoebe Cates)

Gremlins: Where are they now?

Picture: Alamy

Phoebe Cates was a fantastic addition to the Gremlins cast when she took on the role of Kate Beringer. Phoebe already had an established acting profile thanks to her role as Linda Barrett in Fast Times at Ridgemont High.

After Gremlins, Phoebe continued acting throughout the 1980s and some of the 1990s. She reprised her role as Kate in Gremlins 2: The New Batch in 1990, but decided to retire from acting in 1994.

Since then, Phoebe has only participated in two acting roles: in 2001, she appeared in The Anniversary Party as Sophia Gold, and also lended her voice to the Lego Dimensions (Video Game). She later dusted off her role as Kate Beringer to reprise it for a third time.

Phoebe has been married to actor Kevin Kline since 1989. In 2005, she opened a boutique called Blue Tree in New York City.

Randall Peltzer (Hoyt Axton)

Gremlins: Where are they now?

Picture: Alamy

Hoyt Axton is best known for his work as a singer-songwriter as well as for his various acting roles.

Some of his notable work includes the 1979 movie Skinflint: A Country Christmas Carol and the TV series The Rousters. In Gremlins, Hoyt played the role of Randall Peltzer and was the father of Billy.

After completing Gremlins, Hoyt worked on a number of projects including the Ken Burns' documentary The American Civil War. He passed away in 1999, but his music is still heard frequently in film and TV soundtracks.

Hoyt was responsible for writing 'Joy to the World' that was made famous by Three Dog Night.

Grandfather (Keye Luke)

Gremlins: Where are they now?

Picture: Alamy

Keye Luke had a wealth of experience before joining the Gremlins cast – there are over 200 acting credits on his IMDB page.

He has appeared in the Charlie Chan franchise and Battle of the Planets amongst various other films and TV series. In Gremlins, Keye played the role of Grandfather.

After Gremlins, Keye also appeared in The Golden Girls, Night Court and The Mighty Quinn. He returned to the Gremlins franchise for Gremlins 2: The New Batch in 1990, but passed away the following year.

Gizmo (Howie Mandel)

Gremlins: Where are they now?

Picture: Alamy

The infamous Gizmo was voiced by Howie Mandel, and his voiceover work made the character unforgettable.

Gremlins raised Howie's already upcoming comedy profile and he began to do more voiceover and acting work. In 1990, Howie created the TV series Bobby's World and voiced the leading character.

Following on from the children's animated series, Howie began hosting the U.S. version of game show Deal or No Deal. He has also guest starred in sitcoms such as My Name Is Earl and The Big Bang Theory.

There's also a Gremlins reboot on the horizon, and the new animation will certainly feature everyone's furry favourite, Gizmo.

Will Howie be reprising his voiceover as Gizmo once more?