Kate Garraway reveals her biggest fears ahead of I'm a Celebrity... Get Me Out of Here!
17 November 2019, 17:00 | Updated: 17 November 2019, 17:01
Smooth Radio's Kate Garraway has landed in Australia, and will soon take on terrifying and disgusting bushtucker trials in I'm a Celebrity... Get Me Out of Here! 2019.
Kate is among the 10 stars taking part in the annual ITV reality show, alongside the likes of Ian Wright and Caitlyn Jenner.
But how will she fare in the jungle without her home comforts and her family?
We asked Kate how she was feeling in the days leading up to her big adventure, including her biggest phobias and who she'd love to see in the camp.
Watch the full video above!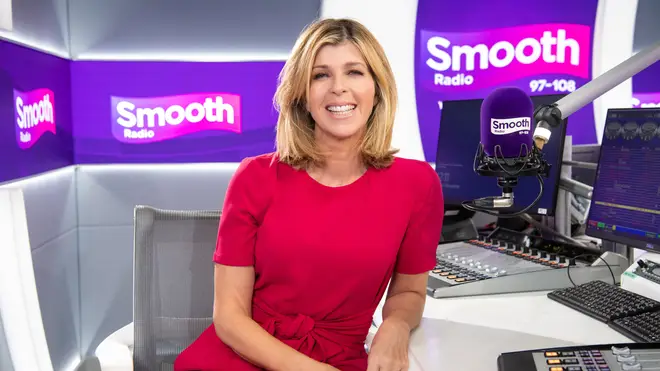 "I'm terrified about how I'm getting in there, sleeping outside - I'm not a big camper," she said. "I'm terrified about the lack of food, I get quite emotional if I don't have any food.
"I'm rather nervous about the eating challenges, which are absolutely disgusting. I'm not a big fan of snakes, that's probably my biggest animal fear. If there was a challenge involving lying down having a lovely massage with kittens…"
On why she decided to take part, Kate said: "It's an incredible show, and it's actually an honour to be asked to be part of it. It's very exciting to think that you are a celebrity, because I'm normally someone who interviews celebrities."
Meet Your 2019 Celebrity Campmates! | I'm A Celebrity... Get Me Out Of Here!
Asked how well her husband and kids think she'll do, Kate added: "I think they probably think I'll be out straight away. Darcey my daughter doesn't have much hope that I will tough it out. Or do any of the trials.
"So I'm hoping I'll prove her wrong. I think I could be first back by the pool watching everybody else, which wouldn't be the end of the world!"
I'm a Celebrity... Get Me Out of Here! starts on Sunday (November 17) at 9pm on ITV.
Good luck Kate!