Mary Poppins Returns trailer: Watch the spellbinding new trailer for the Disney sequel
18 September 2018, 15:32 | Updated: 18 September 2018, 15:36
Prepare to fall in love with Mary Poppins all over again...
Disney has released a new trailer for Mary Poppins Returns, and it promises to be a magical movie.
The latest trailer features plenty more footage of Emily Blunt as Mary Poppins, along with teasers for the music that will feature in the film.
Plus, there's even a cameo from Mr Dick Van Dyke. Watch the new trailer above.
"The world is fragile right now, and people need a film like this," Emily Blunt recently told The Sunday Times.
"It's incredibly hopeful. I didn't watch the original while shooting, but it's seared into my memory – this idea of her as this incredibly unsentimental character who swept into their lives and made it all right. I found a great comfort in that as a child."
The sequel will be out in time for Christmas, and will be released on December 21, 2018 in the UK. It will come out on December 19 in the US.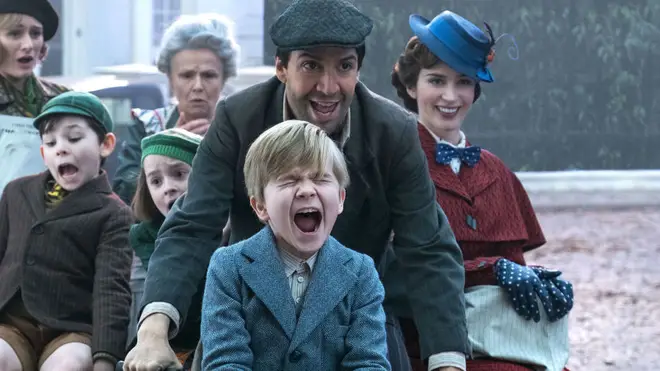 The film will be set 25 years after the first movie in 1930s London. Jane and Michael Banks are now grown-up, and Michael still lives in the house on Cherry Tree Lane.
He lives there with his three children: Annabel, John, and Georgie, and the housekeeper named Ellen.
After Michael suffers a personal loss, Mary Poppins returns to the Banks family with her friend, street lamplighter Jack, and eccentric cousin Topsy.