Could Men Behaving Badly make a comeback?
6 July 2018, 14:36 | Updated: 6 July 2018, 14:38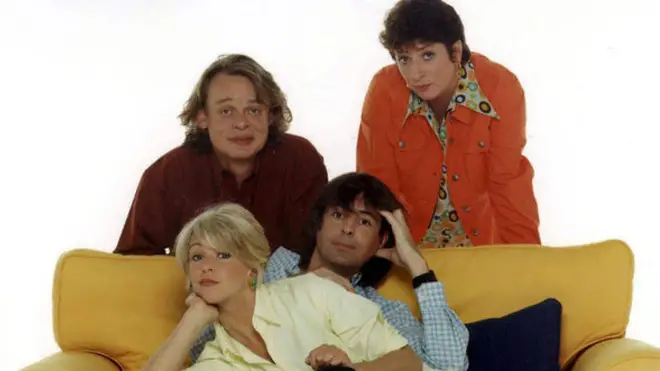 Neil Morrissey certainly hopes so!
It's been 20 years since we last properly caught up with Gary and Tony in Men Behaving Badly, and actor Neil Morrissey has said that the cast are all up for a reunion.
The sitcom starred Morrissey, Martin Clunes, Caroline Quentin and Leslie Ash, and followed the misadventures of Gary and Tony as they shared a flat together. It was hugely popular during the 1990s peak of 'lad culture', and it ran for six series and two specials from 1992 and 1998.
On the chances of a comeback, Neil told ITV's Lorraine: "If there's a script – because in my game everything starts with a script – and if the script's good… because Martin and I and Caroline and Leslie have all said of course we'll do it."
He added: 'So we need to get [creator] Simon Nye, nail him down and get him to write a series. Get him on!"
Back in February, co-star Caroline Quentin told TV Times: "I'd be up for a revival now because enough time has passed. Previously, I wasn't interested. Now it could be fascinating to see what's happened to all the characters 20 years on.
"Although it is frightening it was 20 years ago!"
Men Behaving Badly did make something a comeback in 2014 for one-off sketch for Channel 4's Stand Up To Cancer, and there was also a failed US remake of the show back in the 1990s (but it wasn't very good!).