Watch Michael J Fox and Christopher Lloyd's emotional Back to the Future reunion
11 October 2022, 14:02 | Updated: 11 October 2022, 14:19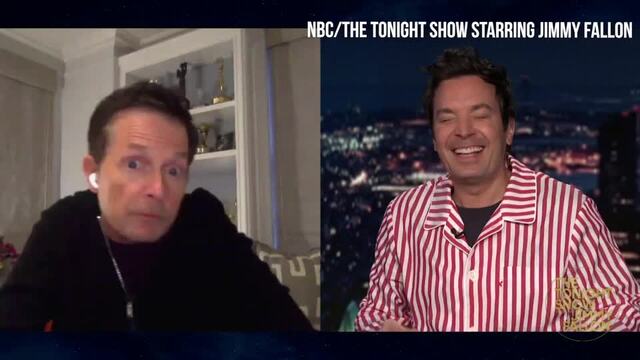 Michael J. Fox Watched Back to the Future with Princess Diana
Over 30 years after the last Back to the Future movie, its stars share a warm public embrace.
Great Scott! Over 30 years after the last Back to the Future movie, its lead stars Michael J Fox and Christopher Lloyd pushed everyone's nostalgia buttons at the weekend with a public reunion.
The actors, who played time travelling odd couple Marty McFly and Doctor Emmett 'Doc' Brown in the classic sci-fi trilogy, shared a stage at New York Comic Con on Saturday (October 8).
Video footage of the pair has emerged having a warm embrace after Fox had given a burst of air guitar, nodding at the classic 'Johnny B Goode' scene in the first movie.
The pair then sat down for a full Q&A panel, where they spoke at length about the BTTF franchise.
The first Back to the Future movie was released in 1985, with Fox replacing the original Marty Eric Stoltz a significant period of time into shooting.
Michael J. Fox and Christopher Lloyd share a hug at New York Comic Con
During the panel, Lloyd spoke about his concerns about recapturing the tone of his performance after six weeks of filming, but said that he and fox has "immediate chemistry" on the set.
After the success of the first film, the pair returned in Back to the Future Part II in 1989, and the third and final part of the trilogy the following year.
Fox was diagnosed with early-onset Parkinson's Disease in 1991 and officially retired from acting in 2020.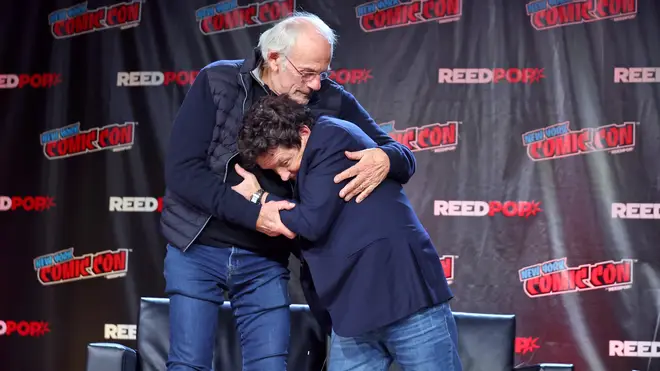 He told Good Morning America: "I reached the point where I couldn't rely on my ability to speak on any given day, which meant I couldn't act comfortably at all anymore. So, last year I gave it up."
Back to the Future films director and co-writer Robert Zemeckis owns final rights to all films in the franchise and has said that he will not allow any attempts to remake or reboot the movies.
That means emotional reunions like the one at Comic-Con are likely the only way we'll get Doc and Marty back together.