NTA Awards: Only Fools and Benidorm star's reaction to not winning is hilarious
23 January 2019, 12:28
If you're nominated for an award, you should always try and practice your 'loser face'.
However, Benidorm star John Challis didn't appear too pleased when his show lost out at last night's National Television Awards.
The Only Fools and Horses legend was seen looking rather furious when Peter Kay's Car Share won the prize for Best Comedy. John then proceeded to even bury his head in his hands in shock.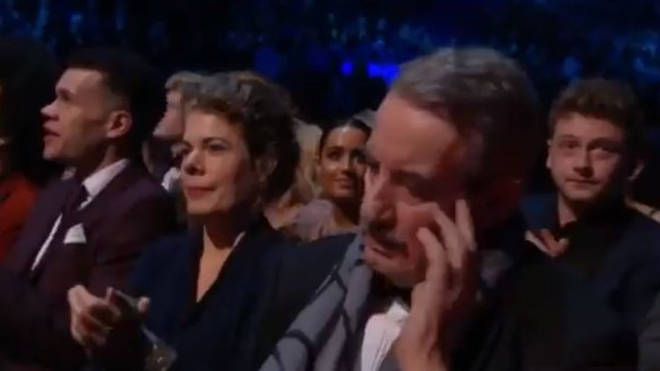 We're obviously assuming it was all in jest, but if not, that was a reaction that Boycie himself would be proud of.
Sian Gibson collected the award for Car Share in the absence of Peter Kay.
It had been rumoured that the comedian would make a return to public life at the event, but Sian told the audience that she plans to bring the award over to his house the next day.