Pierce Brosnan pays beautiful tribute to wife Keely and recalls their first meeting as she turns 60
27 September 2023, 15:35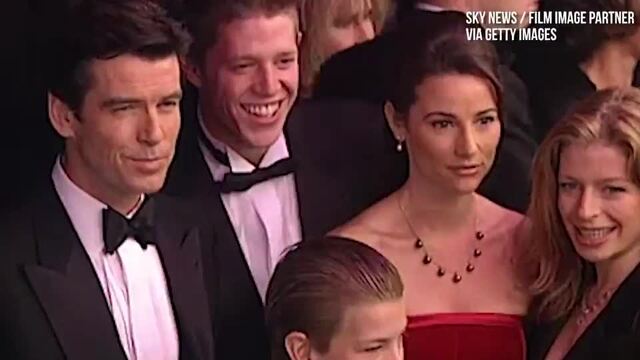 Pierce Brosnan and Keely arrive at Goldeneye premiere in 1995
"Sixty roses for my brown eyed girl on her 60th birthday."
Pierce Brosnan and Keely Shaye Smith are one of everyone's favourite celebrity couples, and with good reason.
Since they got together in 1994, in every picture we've seen of them together it's clear how much they love each other, and how much they raise each other up.
And they've continued that run with Pierce's adorable birthday message for Keely, which he posted on Instagram yesterday (September 26).
"Sixty roses for my brown eyed girl on her 60th birthday. Forever happy and blessed was I to be sitting there when you walked around the corner early one morning in Cabo San Lucas @keelyshayebrosnan 🌹," he wrote.
After Pierce's first wife Cassandra Harris tragically passed away in 1991, he met Keely in 1994 in Mexico.
They married at Ballintubber Abbey in Ireland in 2001 and have two sons together – Dylan and Paris.
The couple celebrated their 22nd anniversary last month and in June, Pierce shared a beautiful picture of the couple taken by famous friend and Mamma Mia! co-star Dominic Cooper, captioned with a beautifully poetic sentiment.
"Night falls, the moon rises, the firmament divides the primal sea, and stars break from the heavens …home ward bound❤️," he wrote
Earlier this year, Keely and the rest of Pierce's family shared their own loving messages for the James Bond superstar to celebrate his 70th birthday.
Happy Birthday my darling @piercebrosnanofficial 🥂" said Keely.
"Wishing you a blessed, bountiful and adventurous new trip around the sun. It's not how old you are … it's how bold you are in life."
Accompanying a range of photos of Pierce and his sons, Paris wrote: "Happy 70th to the creator @piercebrosnanofficial. "More life, more art, more blessings…"