'Bohemian Rhapsody' star Rami Malek reacts to 'awkward' viral fan encounter
1 November 2018, 16:39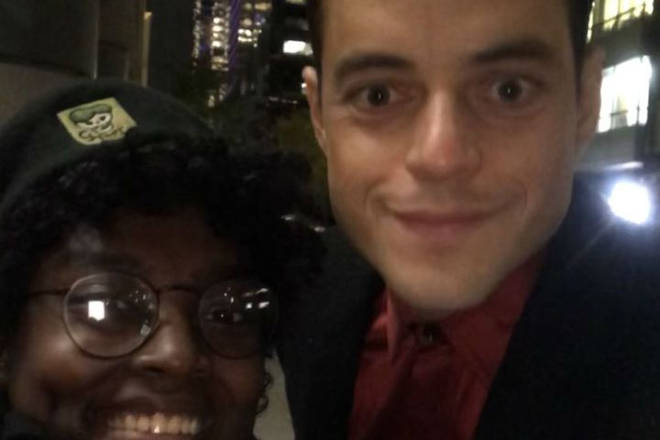 This goes very wrong VERY quickly...
A video has emerged of Rami Malek, who plays Freddie Mercury in the new Queen biopic Bohemian Rhapsody, refusing to take a video with a fan, and it's had over 2 million views already.
The fan, known as 'Xan' on Twitter, asks Rami: "Can you say hi to my friends?", to which he answers "No, but we can take a picture, is that alright?"
Bohemian Rhapsody fans and Rami Malek enthusiasts have rushed to Twitter to react to the video:
But no one has made light of the situation quite like the original fan, who is still joking about going on the Ellen Show in LA to meet Mr Malek once again.
Rami himself has since reacted to the video, saying: "I am who I am and people can interpret that how they want."
He told E!: "I love the fans, I wouldn't be here without my fans and I try to take as much time as possible."
"Sometimes, when you've been travelling around the earth a couple times, you try to just be protective of your time as a human being."