The Chase: The Beast Mark Labbett 'crumbles' as Joe Swash wins shock £120,000
16 June 2020, 15:26 | Updated: 16 June 2020, 15:36
Fans of The Chase were delighted to see chaser Mark Labbett put through his paces once again on the ITV quiz show, but this time it didn't go his way.
Joe Swash surprised viewers and host Bradley Walsh by winning a whopping £120,000 for charity on the show during The Chase Celebrity Special at the weekend.
It was touch an go up until the last round where Mark "crumbled" and failed to beat Joe.
Other celebrities taking part in the episode alongside Joe included Kate Humble, Rick Edwards and Fiona Bruce.
Chaser Mark needed 18 correct answers, but ended up only scoring eight.
The 54-year-old did not look too impressed as the team celebrated their win.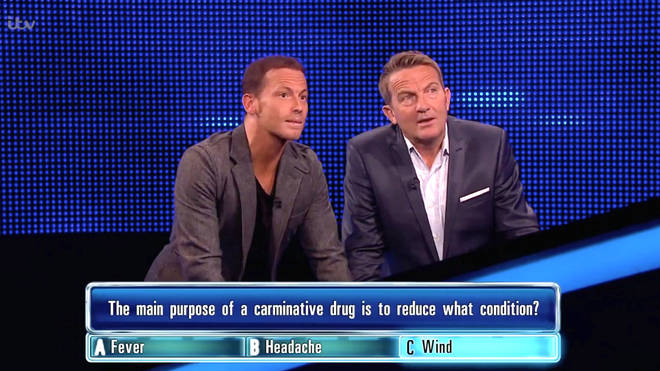 It comes after Mark had initially said: "If Joe Swash takes me for £47,000 my colleagues will never let me forget it."
After Joe got every question right and made it to the final round, he said: "You know what, half of them were guesses."
Taking to Twitter following the win, one fan of the show wrote: "Oh well done awesome, Chaser crumbled."
Another added: "There is something joyous about the Beast looking beaten and shell shocked on The Chase."
And a third wrote: "The Beast had an absolute shocker there."