Theresa May dancing to ABBA's 'Dancing Queen' will make you wince - video
3 October 2018, 12:26 | Updated: 3 October 2018, 12:51
Prepare to cringe...
Theresa May arrived on stage to the tune of ABBA's 'Dancing Queen' today, and showed off her dance moves once again.
The routine a self-deprecatory reference to her recent trip to Africa, where the Prime Minister was mocked online for her awkward dancing skills.
The move received a mixed reaction from audience members and MPs alike, with Nicky Morgan MP tweeting: "I said in @ConHome that we needed to see the PM who danced in South Africa - didn't realise she'd take it so literally but I'm glad she did!"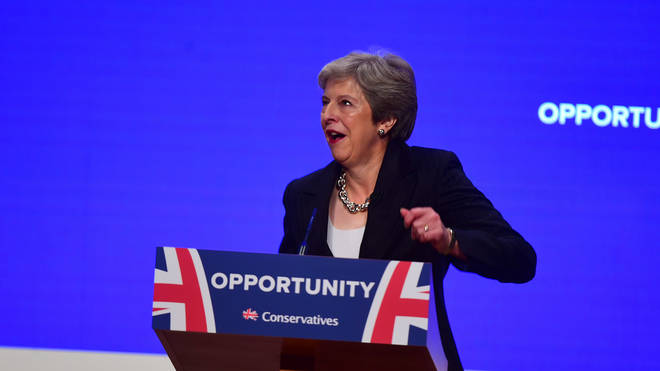 However, Labour MP for Streatham Chuka Umunna wasn't a fan, saying: "I have just come out of a meeting to be told the PM danced on to the Tory party conference stage to give her speech to ABBA.
"I thought it was a joke. It appears not. UK politics in 2018 - a terrible joke."