The Chase star Jenny Ryan reveals her George Michael and Elton John duet dream
8 November 2019, 14:42
X Factor Celebrity 2019 contestant and star of The Chase Jenny Ryan has revealed an unusual dream she had about George Michael while taking part in the singing competition.
On The X Factor 2009, Joe McElderry was joined by none other than George Michael to perform a duet of his hit with Sir Elton John, 'Don't Let The Sun Go Down On Me'.
George also famously introduced Elton during a live performance, one that Jenny has taken note of.
Jenny, 37, has now revealed exclusively to Smooth Radio that she dreamt she became George to introduce Elton onto the stage for a duet with her.
Speaking to Smooth about the duets during the live final, Jenny said: "I'm not sure if I will get that far down the competition, because the competitors are so strong.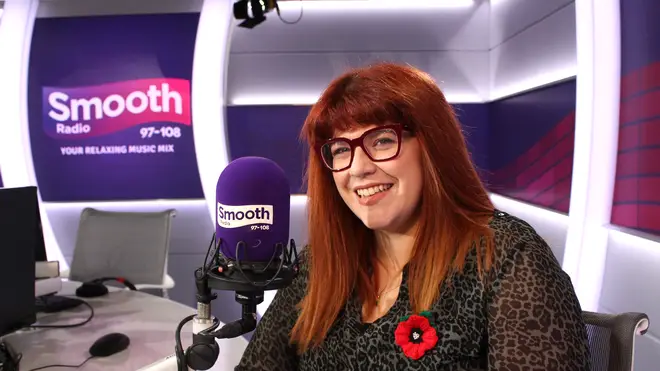 "I'm finding it hard, week by week, to work out who's the dead weight, because there is no dead weight at all. Everybody's working so hard and putting in these amazing performances.
"If I were to get to the final, I've got this dream of singing with Elton John.
"That moment where George Michael introduces Elton John on 'Don't Let the Sun Go Down on Me' – I've had that dream where I've introduced him.
"So, you know, if you're listening Sir Elton, there's a willing candidate here for a bit of a duet. You never know. If you can dream it, it can happen!"
Jenny has continued to record episodes of The Chase while filming for The X Factor Celebrity, juggling her schedule with early morning quizzing followed by singing rehearsals.
The Vixen revealed host of The Chase Bradley Walsh, who has previously topped the album charts with his own album, has been giving her plenty of tips.
Jenny smiled: "Brad's been giving me lots of boosts and lots of… he's been saying things to keep me going, to keep me motivated. But one thing that Brad is, he doesn't want to dominate anybody.
"He doesn't want to push his style onto anybody else. Deep down, he's a nurturing person. And what he would like is for me to develop myself.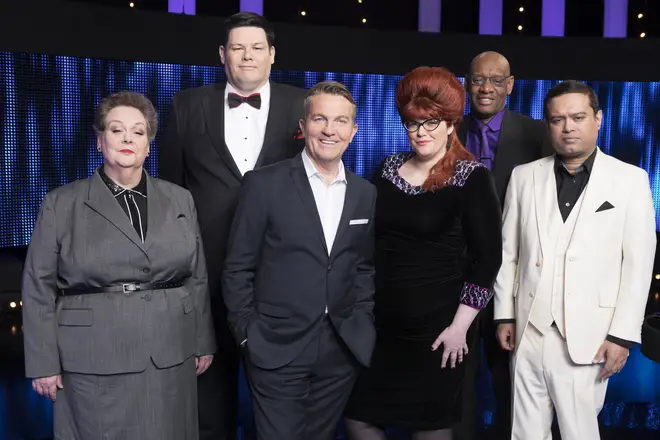 "He's seen that I'm already doing that, that I'm already developing the diva persona who comes out on stage, and is learning about my musical identity, and about myself as an artist.
"And he doesn't really want to tread on my toes there, because he has this supreme confidence in me that I know what I'm doing.
"If he ever thought that I was having a wobble or that there was something he could do that would be a huge benefit to me that I wasn't doing for myself – he would definitely step in. Because I just keep getting lovely messages from him."
Jenny added: "We've been talking about, you know, song choices and things like that. So that's really helpful. But he knows that I've got this, and he knows that the best thing he can do for me is to keep my mood up, and to keep me going forwards.
"We could do a little duet, maybe around Christmas. We'll see!"
The X Factor Celebrity continues on Saturday (November 9) on ITV.