Bon Jovi release new festive song 'Christmas Isn't Christmas' ahead of 40th anniversary
17 November 2023, 09:49 | Updated: 17 November 2023, 09:53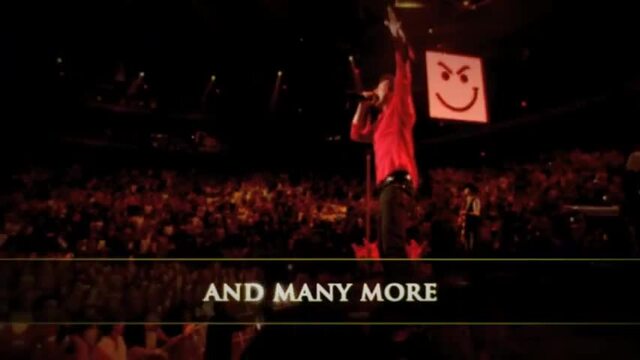 Bon Jovi Greatest Hits - The Ultimate Video Collection - DVD Trailer
Bon Jovi release their first new material in three years and it's a modern seasonal classic.
Bon Jovi's last studio album was 2020's 2020, and they've now stormed back with a modern Christmas classic.
The band have today (November 17) unveiled 'Christmas Isn't Christmas', which they described on Instagram as "an early Christmas present" for fans.
It's a newly-written song that has all the trappings of a Christmas standard, as the band reveal the most important thing about the season – being with the person that you love.
"Fancy paper, pretty ribbon, promise me you'll come home soon, 'cause Christmas isn't Christmas without you," Jon Bon Jovi sings in the chorus of the song, which was recorded in a church in Nashville.
Bon Jovi superfans will know that this isn't the group's first seasonal song. The band released 'I Wish Everyday Could Be Like Christmas' as the B-side to 'Keep the Faith' way back in 1992.
And of course, they released their cover of 'Please Come Home for Christmas', which became a UK top 10 hit in 1994.
Bon Jovi – Christmas Isn't Christmas (Lyric Video)
As well as marking the band's comeback, it also trails their upcoming 40th anniversary celebrations which take place next year.
Bon Jovi are currently made up of founding members Jon Bon Jovi, keyboard player David Bryan and drummer Tico Torres, and are joined by more recent additions Hugh McDonald on bass and Phil X on lead guitar.
Former lead guitarist Richie Sambora left the group in 2013, while founding bassist Alec John Such quit in 1994, and passed away last year.