Bonnie Raitt facts: Singer's age, husband, family, songs and career explained
7 February 2023, 16:11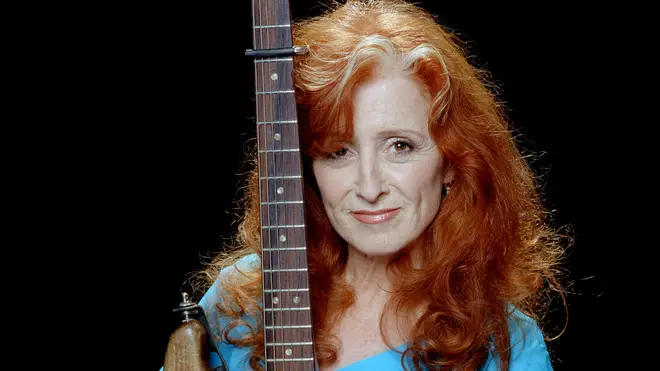 Bonnie Raitt is one of the most respected musicians of her generation.
Fans were in uproar in 2023, when she was described as an "unknown blues singer" by some publications, after winning a Grammy Award for Song of the Year, beating the likes of Beyoncé, Taylor Swift and Lizzo.
The American blues singer and guitarist released her self-titled debut album in 1971, and has since brought out several critically acclaimed albums across various genres including blues, rock, folk, and country.
In 1989, after several years of relatively small commercial success, she finally had a major hit with her 10th studio album Nick of Time, including the song of the same name. The album reached number one in America, and won the Grammy Award for Album of the Year.
Bonnie Raitt - I Can't Make You Love Me
Her next two albums, Luck of the Draw (1991) and Longing in Their Hearts (1994), were also big successes, and featured several hit singles, including 'Something to Talk About', 'Love Sneakin' Up On You', and the ballad 'I Can't Make You Love Me', which was later covered by George Michael.
In 2000, Bonnie was inducted into the Rock and Roll Hall of Fame, and she also received the Icon Award from the Billboard Women in Music Awards.
How old is Bonnie Raitt?

Portrait Of Bonnie Raitt Backstage. Picture: Getty

Bonnie Raitt was born on November 8, 1949, in Burbank, California. She celebrated her 73rd birthday in 2022.

Her mother, Marge Goddard was a pianist, and her father, John Raitt, was an actor in productions including Oklahoma! and The Pajama Game.

How did Bonnie Raitt get her start in music?

Bonnie Raitt At Farm Aid. Picture: Getty

Aged 8 to 15, Bonnie and her brothers attended a summer camp in the Adirondack Mountains called Camp Regis.

Here, Bonnie discovered her musical talents, when camp managers would ask her to play in front of the campers.

As a teenager, she was self-conscious about her weight and her freckles, and used music as an escape from reality: "That was my saving grace. I just sat in my room and played my guitar."

During her second year of college, she left school for a semester and moved to Philadelphia with other local musicians. She said it was an "opportunity that changed everything."

In summer 1970, she played with her brother David with Mississippi Fred McDowell at the Philadelphia Folk Festival, and opened for John Hammond at the Gaslight Cafe in New York.

Here, she was spotted by a reporter from Newsweek, who raved about her performance. Major record companies were soon attending her shows to watch her perform.

She accepted an offer from Warner Bros, and soon released her debut album, Bonnie Raitt, in 1971.

Is Bonnie Raitt married and does she have children?

Bonnie Raitt and her ex-husband Michael O'Keefe in 1993. Picture: Getty

Bonnie Raitt and actor Michael O'Keefe were married in 1991.

However, they announced their divorce on November 9, 1999.

She does not have any children.