Boyzlife's Keith Duffy and Brian McFadden interview: Westlife and Boyzone stars join Jenni Falconer
21 May 2020, 16:57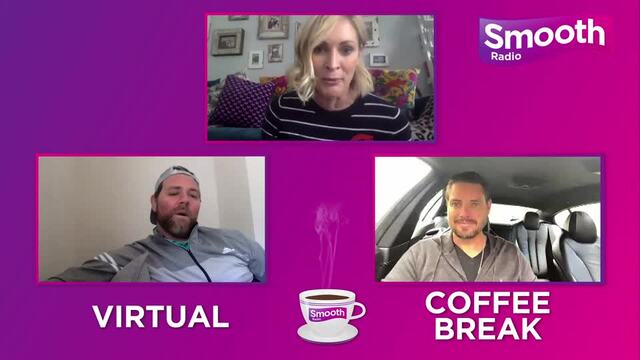 Brian McFadden and Keith Duffy interview: Who's easier to sing out of Westlife or Boyzone?
Boyzlife supergroup stars Keith Duffy and Brian McFadden, who previously appeared as members of '90s and '00s boybands Boyzone and Westlife, joined Smooth's latest Virtual Coffee Break with Jenni Falconer to reveal all the details about their upcoming album.
With Boyzone, Keith enjoyed six UK number one singles and 16 out of 17 of their first single releases making the top five.
Brian enjoyed similar success, including 12 UK and Ireland number ones as a member of Westlife, and a record breaking seven top spots in a row.
Since Westlife, Brian also saw solo success, including a UK number one with 'Real to Me'.
Speaking about re-recording some of their songs that they originally recorded with their respective bands, 45-year-old Keith said: "'You Needed Me' is beautiful, but 'No Matter What' is special. Very, very special.
"In the early days of Boyzone, we had instantly recognisable voices [in the lead].
Watch the full Smooth Virtual Coffee Break video above.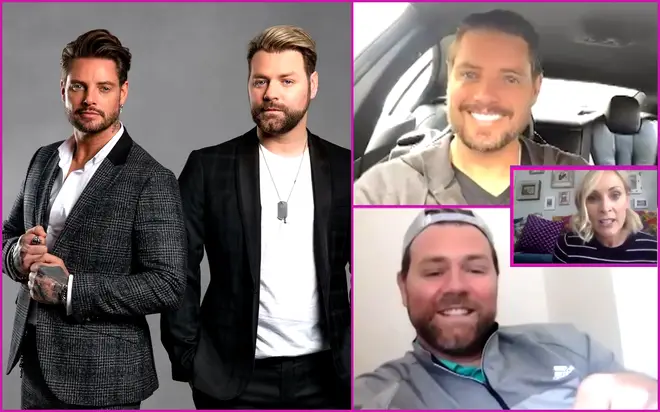 "So for Brian and I to go in and do that song – for me, having performed it for 25 years, it really felt natural. And the lead vocals on it now really, really suit it. So I just think people are going to be blown away by this version of it. I'm very, very pleased with it."
However, in an unexpected turn of events, Keith now knows Westlife songs better than Boyzone songs, due to having to learn them all for the first time.
Brian explained: "The funny thing about Keith and the singing of these songs as well – the hardest songs for us to record were actually the Boyzone songs, not the Westlife songs.
"Keith had no problem learning all the parts and recording all the parts of the Westlife songs. But the Boyzone songs, he struggled with. Because, as he said, he's spent the last 25 years singing the backing vocals to these songs.
"He doesn't have the muscle memory of what the lead vocal is.
"Even in the mic – he would come in, and he would go up to do a high harmony or a backing vocal. And you're like, 'That's not what you're supposed to be doing. You're supposed to be singing the lead!'
You Needed Me - Official Video
"His brain was so drilled from singing the same backing vocal for 25 years."
Keith laughed: "It was easier to do the Westlife songs because I never had to learn them before. I had to unlearn the Boyzone songs to redo them.
"I didn't have to unlearn the Westlife songs. So it was much easier to do Westlife. Anyway, Westlife had nicer songs!"
Brian, 40, is engaged to Danielle Parkinson, but the couple have not yet chosen a wedding date due to weddings being put on hold due to the coronavirus.
Brian explained: "No [we haven't settled on a date]. We were planning on getting married next summer, but I think a lot of people that were getting married this summer have now moved their wedding to next year.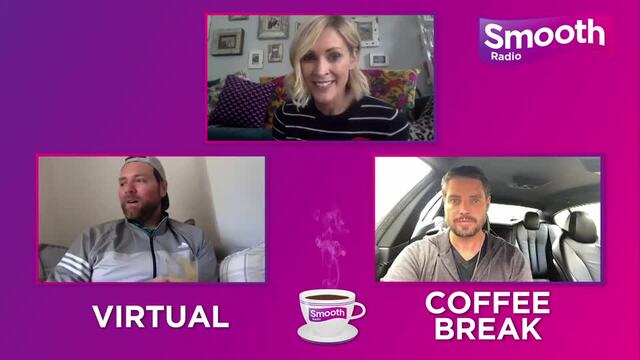 Brian McFadden and Keith Duffy on lockdown, wedding plans and keeping healthy
"I know I've had three weddings that were supposed to be on this summer that I was going to, already moved to June and July next year.
"The plan was that – but I think we'll have to wait and see what happens at the beginning of next year. And obviously the reason why we weren't going to get married this summer is because Keith and I literally had over 200 gigs this year.
"But obviously they've now been moved to next year, so we're kind of facing the same problem next year as we were going to be facing this year.
"But look, there's no rush, you know? We're not going anyway. We're as happy as Larry. The wedding's just going to be to celebrate our love, so it's not going to change."
Boyzlife's single 'No Matter What' is available now, with their new album Strings Attached available to pre-order now.