Clive Davis facts: Record producer's age, wife, children and net worth revealed
22 July 2021, 17:46 | Updated: 8 February 2022, 16:51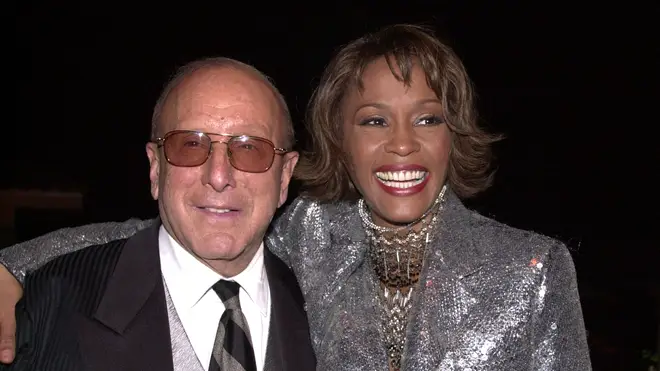 Clive Davis is one of the most respected personalities in music.
The American record producer has won five Grammy Awards and was inducted into the Rock and Roll Hall of Fame as a non-performer back in 2000.
From 1967 to 1973, Clive Davis was the president of Columbia Records, and was then the founder and president of Arista Records from 1974 to 2000. From 2002 to 2008, he was the CEO of the RCA Music Group, J Records, and BMG North America. He is currently the CCO of Sony Music Entertainment. So, he's a pretty big deal.
Clive has signeed many iconic artists over the years, including Janis Joplin, Santana, Bruce Springsteen, Chicago, Billy Joel, Aerosmith, Pink Floyd and Westlife.
Arguably his biggest acts that he worked closely with for decades were Whitney Houston and Aretha Franklin.
How old is Clive Davis and where was he born?

Clive Davis. Picture: Getty

Clive Davis was born on April 4, 1932. He celebrated his 89th birthday in 2021.

He was born in Brooklyn, New York, to a Jewish family.

He was the son of parents Herman and Florence Davis. His father was an electrician and salesman.

Clive's mother died aged 47, and his father died the following year, when Clive was a teenager, leaving him an orphan with no money.

Clive Davis with Aretha Franklin and Barry Manilow in 2017. Picture: Getty

He moved in with his married sister in Queens, New York City. He attended New York University College of Arts and Science, where he graduated with a degree in Political science in 1953.

Clive received a full scholarship to Harvard Law School, where he was a member of the Board of Student Advisers and graduated in 1956.

He practiced law at several firms, and eventually became an assistant counsel of CBS subsidiary Columbia Records, aged 28, and then general counsel the following year.

After several years at CBS, he became interested in the latest generation of rock stars, and started signing musicians including Donovan, Tony Orlando and Barry Manilow.

Who is Clive Davis's wife and how many children does he have?

Clive Davis with son Doug in 2014. Picture: Getty

Clive Davis has been married and divorced twice.

He was married to Helen Cohen from 1956 to 1965, and then to Janet Adelberg from 1965 to 1985.

He has four children in total: Fred (born 1960), a media investment banker, Lauren (born 1962), Mitchell (born 1970), and Doug Davis (born 1974), a music executive and Grammy award-winning record producer.

In 2013, Clive publicly came out as bisexual in his autobiography The Soundtrack of My Life.

What is Clive Davis's net worth?

According to Celebrity Net Worth, Clive Davis has a staggering wealth of around £613 million ($850 million).