Delta Goodrem facts: Partner, songs, net worth, age and more revealed
17 April 2020, 16:25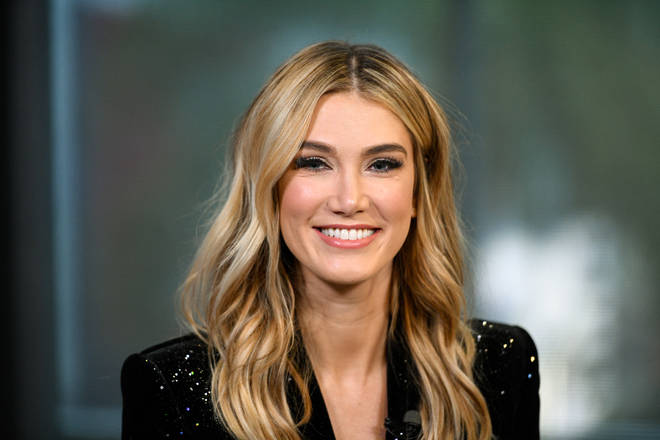 Delta Goodrem is an Australian musician and actress who is known for her powerful voice and songwriting prowess.
How old is Delta Goodrem and how did she become a singer?

Delta Goodrem is 35-years-old and was born in Sydney, Australia on November 9, 1984.

Delta was signed to Sony at 15 where she began recording an album and aged 17 landed a role as aspiring singer Nina Tucker on Neighbours.

Her career took off when she played the single 'Born To Try' on the show and it went to number one in Australia and number three in the UK, her follow up album Innocent Eyes stayed at number one of the Australian chart for 29 consecutive weeks.

Carla Zampatti 50th Anniversary - Arrivals. Picture: Getty

After battling blood cancer in 2003, Delta released the album Mistaken Identity in 2004 and it became number one in Australia and went five times platinum with sales of 350,000 copies.

Delta Goodrem has since toured the world as a singer, has acting in various movies and TV shows and is currently a judge on The Voice Australia alongside Boy George.

What are Delta Goodrem's most famous songs?

Delta Goodrem has released five studio albums, four video albums and 32 singles.

The singer-songwriter is best known for her singles 'Wings', 'Born To Try', 'Lost Without You' and 'Sitting On Top Of The World.'

Who is Delta Goodrem's boyfriend?

Delta Goodrem is very private about her current relationship with musician Matthew Copley who she has been with since 2017 (see below for video of the pair singing a duet at home in lockdown).

Delta was previously in a relationship with tennis star Mark Philippoussis who supported her through her battle with cancer when she was 18, and she was engaged to Westlife's Brian McFadden but they ended their relationship after seven years in 2011.

What is Delta Goodrem's net worth?

Delta Goodrem Fan Party At Twitter HQ. Picture: Getty

Delta's net worth is reportedly $16 million, a fortune built on record sales, acting roles and commercial success.

In 2018 she broke Australian perfume sales records when he launched her wildly popular debut scent Delta by Delta Goodrem and has since released a second called Destiny.