When is the last episode of Neighbours, why is the soap ending and who is in the finale?
26 July 2022, 20:39 | Updated: 28 July 2022, 12:13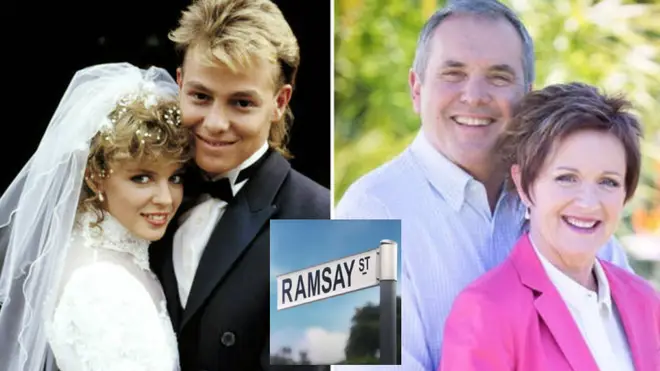 Neighbours is coming to an end after 37 years on air and it's the end of an era for soap fans the world over.
Australian soap Neighbours has been a mainstay on UK television for almost 40 years.
The Ramsay Street-based show has seen its fair share of drama – deaths, weddings, births, murders and the rest – yet in March 2022 show bosses announced that the drama was coming to an end.
So why is Neighbours being axed and when is the final episode airing on British TV?
Here's everything you need to know about the end of Neighbours...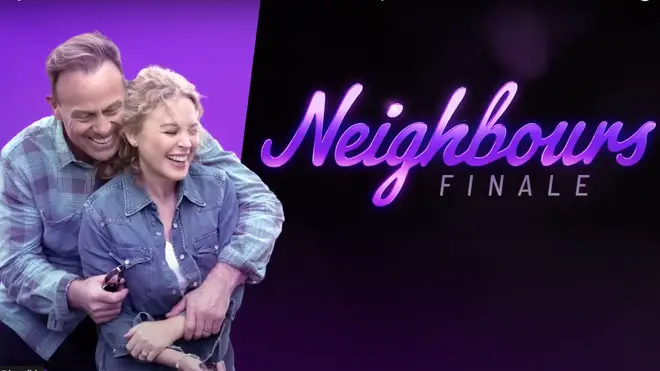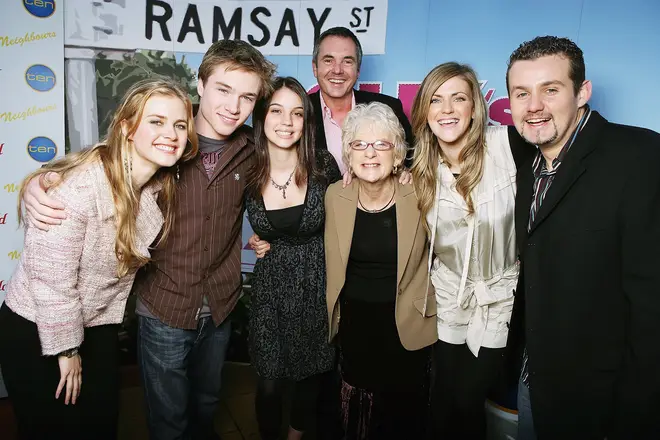 Why is Neighbours ending?

March 2022 saw Neighbours show bosses make a statement that the series was coming to an end after 37-years on air.

The sad announcement followed the news that the UK's Channel 5 was dropping the Australian soap from its lineup.

This meant that Neighbours producers were left without a large source of funding, as the British channel was a major broadcast partner in the series.

Writing on the programme's official Twitter, producers said they were "so sorry" but had "no option but to rest the show".

"We are so sorry to say that after nearly 37 years and almost 9,000 episodes broadcast we have to confirm that Neighbours will cease production in the summer," they said.

"Following the loss of our key broadcast partner in the UK and despite an extensive search for alternative funding, we simply have no option but to rest the show.

Neighbours' Alan Fletcher talks emotional finale and new album plans!

Australian soap Neighbours has been a mainstay on UK television for almost 40 years (pictured: Susan and Karl Kennedy).

Picture: Channel 5/Freemantle

The series is set to close its doors for the final time after 37 years when Channel 5 decided to stop broadcasting it in the UK and funding for the show dried up.

Picture: Channel 5/Freemantle

"To our amazing, loyal fans, we know this is a huge disappointment, as it is to all of us on the team.

"We thank you for all your messages and support and promise to end the show on an incredible high."

Reportedly Channel 5 want to free up the budget to invest in more British shows, despite Neighbours being the fourth most popular soap on UK television.

A spokesman for Channel 5 explained its "current focus is on increasing our investment in original UK drama, which has strong appeal for our UK viewers".

In perhaps what was a surge of nostalgia, viewing figures in the UK have suddenly soared after the show's end was announced.

Fan favourite Harold Bishop (left) can be seen in the show trailer.

Picture: Channel 5/Freemantle

Neighbours - Paul Robinson travels back to 1985

June 2022 saw some of the highest viewing figures for Neighbours in recent times, with an impressive 520,000 viewers tuned during its lunchtime airing on June 17 and another 350,000 catching the 6pm repeat.

Neighbours may be fourth behind Eastenders, Coronation Street and Emmerdale in popularity in the UK but is comfortably more watched than homegrown soap Hollyoaks by an impressive 1 million viewers per week – making the news of its axing ever more confounding.

When is the last episode of Neighbours?

Since announcing the show was coming to an end in March this year, Neighbours has been wrapping up storylines and hinting about the return of key characters.

After an impressive 8,891 and 38 seasons, the show's final episode will be shown as a 1 hour special on Channel 5.

The double episode entitled Neighbours: The Finale will air on Friday, July 29 at 9pm on Channel 5.

Yesterday (July 25) Neighbours, released an emotional trailer ahead of its last ever episode.

Watch the Trailer for Neighbours: The Finale below:

Neighbours stars from across the ages reunite for final episode of soap

Who is returning for the last episode of Neighbours?

The question on everyone's lips has been which stars are returning for the Neighbours finale – and the show producers have done a brilliant job in teasing the names.

Early on Kylie Minogue and Jason Donovan – also known as Charlene and Scott Robinson – were confirmed to be returning to Ramsay Street for one last time and can be seen embracing in official pictures released by the show.

The final episode will see many other Erinsborough favourites from across the ages – including Delta Goodrem and Margot Robbie – bring an end to their time in the Australian suburb.

Full list of actors confirmed to be returning for Neighbours: The Finale:

Kylie Minogue (Charlene Robinson)
Jason Donovan (Scott Robinson)
Margot Robbie (Donna Freedman)
Delta Goodrem (Nina Tucker)
Jesse Spencer (Billy Kennedy)
Kym Valentine (Libby Kennedy)
Carla Bonner (Stephanie Scully)
Ian Smith (Harold Bishop)
Anne Charleston (Madge Bishop)
Guy Pearce (Mike Young)
Daniel MacPherson (Joel Samuels)
Paul Keane (Des Clarke)
Peter O'Brien (Shame Ramsay)