Elkie Brooks facts: Singer's age, husband, children and biggest songs revealed
25 November 2022, 17:47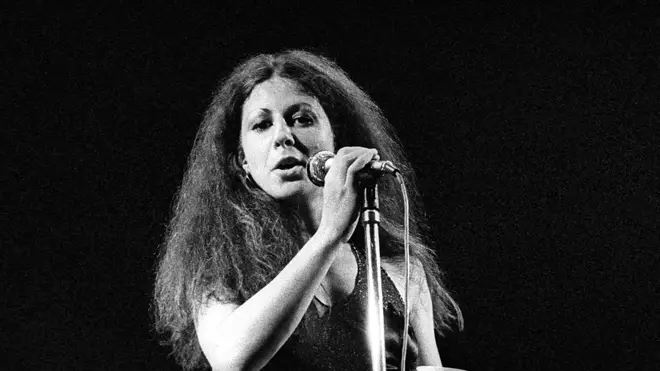 Elkie Brooks is one the UK's most celebrated rock singers of her generation.
She started out as the lead singer for bands Dada and Vinegar Joe, and later became a successful solo artist.
Elkie found her biggest success in the late 1970s and 1980s, scoring 13 UK Top 75 singles. She reached the top ten with 'Pearl's a Singer', 'Sunshine After the Rain' and the title track of the album No More the Fool in 1986.
Her career has seen her referred to as the 'British Queen of Blues'.
How old is Elkie Brooks?

Elkie Brooks - Pearl's A Singer

Elkie Brooks was born on February 25, 1946. She celebrated her 76th birthday in 2022.

Her birth name was Elaine Bookbinder, and she was born in Salford, to a Jewish family.

Her father's grandparents emigrated to Britain from Poland at the start of the 20th century.

Elkie's older brothers are Raymond Bookbinder (born 1938) and Anthony Bookbinder (born 1943), who went by the stage name of Tony Mansfield, and was the drummer for Billy J Kramer and the Dakotas.

Aged 15, she won a talent contest in Manchester. Her first record was a cover of Etta James's 'Something's Got a Hold on Me', released in 1964.

Elkie Brooks - Fool If You Think Its Over [totp2]

In the mid-1960s, she supported the Beatles at their Christmas show in London, and also joined the Small Faces in their early career by introducing them at several venues.

She had begun singing jazz with Humphrey Lyttelton's band, but later changed direction musically.

After meeting future husband Pete Gage, she joined the short-lived blues rock band Dada, before forming Vinegar Joe with Gage and Robert Palmer.

The band broke up in 1974, and after a time as a backing singer, she pursued her own solo career.

Is Elkie Brooks married and does she have children?

Elkie was previously married to guitarist Pete Gage in the 1970s.

In 1978, she married her sound engineer, Trevor Jordan, who had worked with Diana Ross, Rolling Stones, Pavarotti, Sarah Vaughan and others.

The couple have two sons: Jermaine (born 1979) and Joseph (born 1986).

In 1998, her accountant told her that he had not been paying her taxes, leaving the singer in severe debt, and the family had to live in a mobile home.

She eventually cleared her debts, and in 2000 her management and tour promotion was taken over by her son Jermaine, and his wife, Joanna.

Where is Elkie Brooks now?

Elkie Brooks in 2019. Picture: Getty

In 2017, Elkie Brooks recorded the closing theme song for the film Finding Your Feet, which starred Imelda Staunton, Timothy Spall, Celia Imrie and Joanna Lumley.

Her song 'Just An Excuse' was remixed several times, including on the hit Bonobo album Migration in 2017.

She continues to perform live, and her 2021 tour, delayed from 2020, was billed as her 60th Year Anniversary Tour.