Julia Sanina facts: Eurovision singer's age, band and TV career explained
12 May 2023, 12:41 | Updated: 12 May 2023, 15:53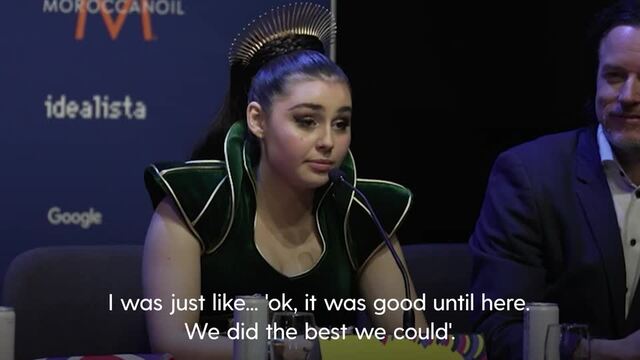 Nordic nations share their 'excitement' after early Eurovision success
It's coming from Liverpool, but the 2023 Eurovision Song Contest will have a distinctly Ukrainian flavour.
Ukraine won the 2022 Eurovision Song Contest, but because of the ongoing war after Russia's invasion last year, they were never going to be able to host the competition.
As runners-up, the UK have been awarded the competition, but we're only doing it as a surrogate for the true winners.
So despite coming to you live from Liverpool, the 2023 Eurovision Song Contest is going to have a very Ukrainian feel throughout.
That means that alongside our own Alesha Dixon and Hannah Waddingham (and, of course Graham Norton), there'll be a Ukrainian co-host of proceedings.
Her name is Julia Sanina, and here's everything you might want to know about her.
How old is Julia Sanina and where did she grow up?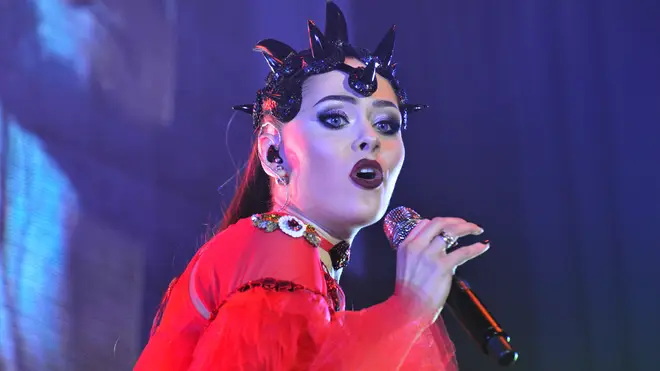 Julia Sanina was born on October 11, 1990. She celebrated her 32nd birthday in 2022.
She was born in Kyiv, in what was then the Ukrainian Soviet Socialist Republic, and is now Ukraine.
Julia was born into a musical family and first performed on stage in an ensemble directed by her dad when she was three.
She graduated from the Music School of Jazz and Variety Art before going to the Taras Shevchenko National University of Kyiv, where she got a master's degree in folklore study.
What is Julia Sanina's real name?
Eurovision diary | Part 1 #Eurovision2023
Julia was born Yuliia Oleksandrivna Holovan (Юлія Олександрівна Головань for those of you who read Ukrainian).
After she got married to music producer and sometime duet partner Valeriy "Val" Bebko, her married name is Yuliia Oleksandrivna Bebko (Юлія Олександрівна Бебко).
Is Jula Sanina married and does she have any children?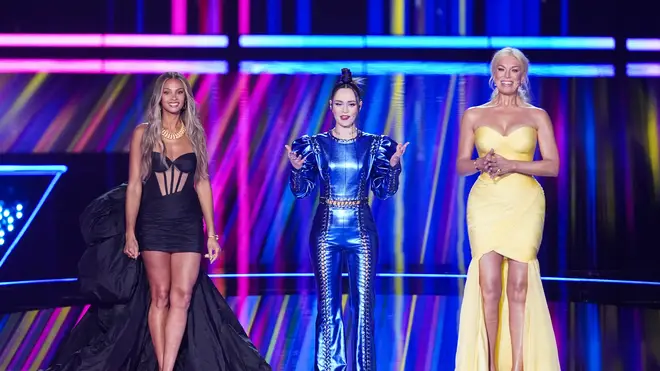 As we've just said, Julia married her bandmate Val.
The couple apparently first met when Val was a producer of MTV Ukraine in around 2010, and got married a couple of years later.
They have one child, Danylo, who was born in November 2015.
What is the name of Julia Sanina's band?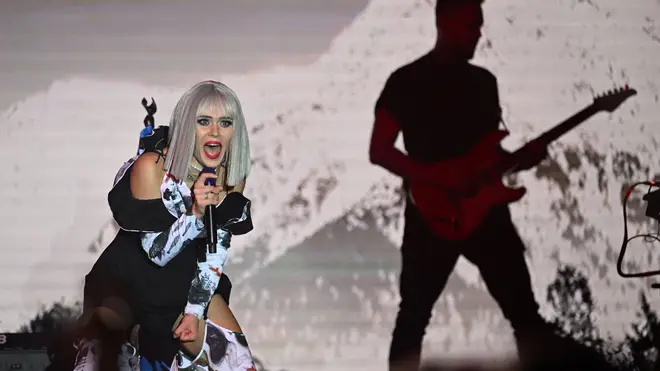 Julia's first major band was the group Sister Siren, where she sang from 2006 to 2008.
In 2011 she formed Val & Sanina with her future husband, and the duo initially sang in Russian.
The group swiftly decided to start singing in English and changed up their style, renaming themselves The Hardkiss, making a splash with their songs and videos for 'Babylon' and 'Dance With Me'.
Their rise was fast. The group signed with Sony BMG in early 2012.
Previous band members have included Pol Solonar, Vitaliy Oniskevich, Roman Skorobahatko and Kreechy (Dmytro Smotrov), while the current lineup features Sanina and Val backed by Yevhen Kibeliev on drums and Klim Lysiuk on bass.
The group have released four albums: Stones and Honey, Perfection Is a Lie, Залізна ластівка and Жива і не залізна.
How did Julia Sanina become the co-host of the 2023 Eurovision Song Contest?
THE HARDKISS - Helpless (official video)
As the frontwoman of The Hardkiss, Sanina grabbed plenty of attention.
It didn't hurt that she gave fans a glimpse behind the scene with her personal YouTube blogs, and was a finalist on Ukraine's Dancing with the Stars.
Julia became a judge on The X Factor Ukraine in 2016, proving her on-screen credentials, and The Hardkiss were runners-up in Ukraine's national Eurovision contest the same year with their song 'Helpless'.
She was later chosen by the public to be a judge on Ukraine's Eurovision national selection show (Vidbir), which put her in the frame for co-hosting this year's competition.
"I'm so excited to showcase Ukrainian culture and creativity, and to help put on a show to make my country proud," she said on winning the co-hosting gig.
"I can't wait to get to Liverpool and meet the fans and the rest of the Eurovision family."