Graham Norton facts: Eurovision TV presenter's age, husband and career revealed
12 May 2023, 15:50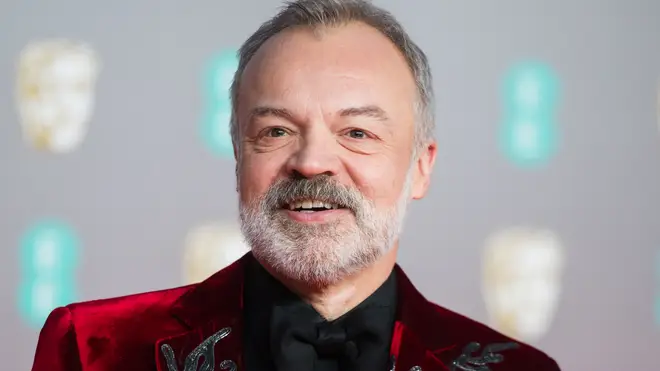 Graham Norton is a national institution, and has been ever-present on British TV screens since the 1990s.
The Irish legend is a comedian, actor, author, and TV and radio presenter.
He is a five-time BAFTA TV Award winner for his comedy chat show The Graham Norton Show, and has won eight in total.
Since 2009, Graham Norton has famously commentated the Eurovision Song Contest, taking over from Terry Wogan. In 2023, he hosted Eurovision when it arrived in Liverpool, alongside Hannah Waddingham, Alesha Dixon and Julia Sanina.
Before his TV presenting career, he played Father Noel Furlong in three episodes of Father Ted, and in 2019 he became a judge on RuPaul's Drag Race UK.
His other TV shows have included So Graham Norton, How Do You Solve a Problem Like Maria?, Any Dream Will Do, I'd Do Anything, Over the Rainbow, When Will I Be Famous?, and several BAFTAs.
He is widely regarded as one of the world's greatest TV chat show hosts.
How old is Graham Norton and where was he born?

Graham Norton in 2003. Picture: Getty

Full name Graham William Walker, he was born on April 4, 1963. He celebrated his 60th birthday in 2023.

He was born in Clondalkin, County Dublin, Ireland, to parents William 'Billy' (died 2000), a sales representative for Guinness, and Rhoda Walker. He also has an older sister, Paula.

He grew up in a Protestant (Church of Ireland) family. He discovered during a 2007 episode of Who Do You Think You Are? that his father's direct ancestors were English, having originated in Yorkshire before emigrating to Ireland in 1713.

When joining the actors' union Equity, he chose Norton (his great-grandmother's maiden name) as his new surname, as there was already an actor called Graham Walker.

Who is Graham Norton's husband?

Graham Norton's husband Jono McLeod. Picture: Getty

In 2022, Graham Norton held a wedding blessing party, with his husband Jonothan McLeod, 44, at Bantry House in County Cork.

The couple are very private about their relationship, but he is thought to have been with the Scottish filmmaker for a number of years.

Graham later said: "I got married this year and we had our wedding party near to where my mother lives in Ireland just so she could come.

"She wouldn't have been well enough to come to London so West Cork it was. And it made me very happy.

"I'm from that generation of gays who assumed it was never going to be on the cards. So, one, it's extraordinary that it can happen, I mean, I never gave up hope of finding the one. If it was a surprise, it was a pleasant surprise."